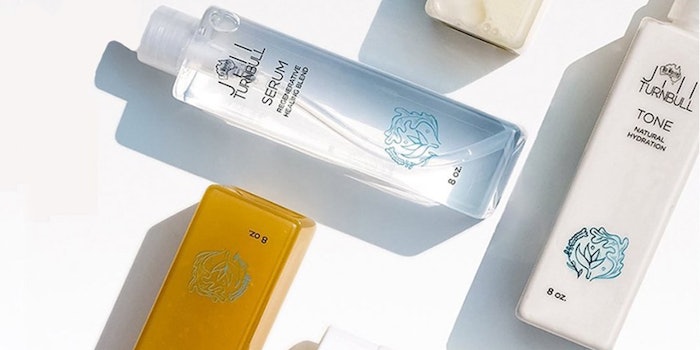 Jill Turnbull Beauty, a new brand of sustainable, "blue beauty" hair care, skin care and makeup, has launched to the public. 
Related: TBM Brand Lab Unveils CBD Lip and Complexion Line
Professional hairstylist Jill Turnbull has developed the small-batch, plant-based, customizable products made without harmful ingredients. 
The cruelty-free products are focused on sustainability and protecting the oceans through its ingredients, packaging and practices.
The full hair care system has five products, one of which includes Jill Turnbull Wash, which is said to rinse out in seconds to help reduce water waste.
The brand is also launching the No Sweat Foundation, designed for full coverage in the harshest conditions. The foundation was inspired by Turnbull's work with the Washington Ballet.