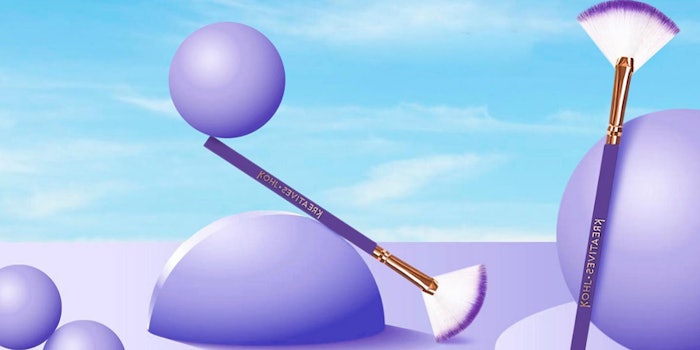 Kohl Kreatives has launched its Mi Fan Brush, a makeup brush made from rice.
Related: Jill Turnbull Launches Sustainable Beauty Brand
The Mi Fan Brush eliminates plastic by using the husk removed from rice and combining it with a plant starch, producing a new compound made up of 80% husk and 20% plant starch. This creates a clay-like material that can then be injection molded into the shape of the Mi Fan Brush.
The Mi Fan Brusy is BPA-free and biodegradable since it can be returned to the soil as fertilizer. The synthetic bristles are vegan and cruelty-free.
The brush's sleeve comes with an embossed QR code that leads to an online audio guide for those with visual impairments.
All profits go to the company's charity, Kohl Kares, which provides free makeup workshops worldwide to those who are recovering from cancer, transitioning between genders or those with motor disabilities. 
Founder Trishna Daswaney said, "We only use old and disposed of waste to produce our brushes. The up-cycling process is really key in our production process as well as looking after the people who help us create them."