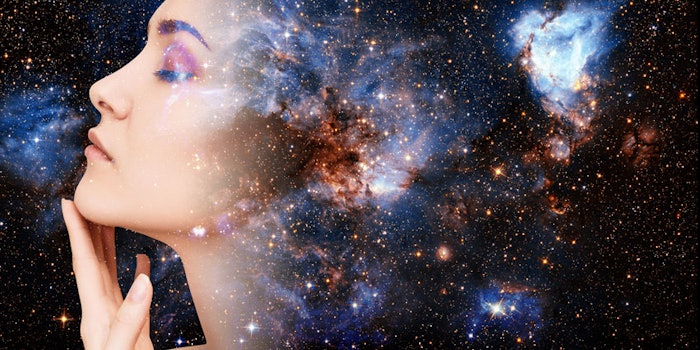 "Hey, girl what's your sign?" isn't just a bad pick-up line anymore. Beauty shoppers can now embrace their zodiac signs when pursuing the makeup aisle.
Recently, beauty brands have been launching products inspired by specific zodiac signs—think shades inspired by the unique characteristics of each sign. Current products that fall into the trend include lipsticks, eyeshadow palettes and highlighters, among others. 
Brands Embracing the Trend
ColourPop Cosmetics recently partnered with YouTube beauty influencer Kathleen Lights on a zodiac-inspired collection. The Kathleen Lights X ColourPop The Zodiac Collection features The Zodiac Pressed Powder Shadow Palette ($18) with shades for each sign; Scorpio Moon Crème Lux Lipstick ($7); What's You Sign Crème Lux Lipstick ($7); On the Cusp Super Shock Highlighter ($8); Fire Super Shock Highlighter ($8); Constellation Supernova Shadow ($7); and Astrology Supernova Shadow ($7).
Bite Beauty has partnered with a professional astrologer to create a lipstick collection featuring lipsticks for each Zodiac sign. The brand recently launched its Leo-inspired lipstick (pictured above) in a bold gold shade. 
Bh Cosmetics' Zodiac- 25 Color Eyeshadow & Highlighter Palette contains highlighting powders and pigmented baked eyeshadows in both matte and shimmering finishes pertaining to specific signs.
Innisfree's Birthstone 

Matte Mineral Setting Powders may not fall directly into the astrological trend, however, the idea of offering consumers specific products based on when they were born is definitely there. Shoppers can select the setting powders—packaged in 12 birthstone-themed pots—to coincide with their particular birthstone.

Wet n Wild's limited-edition Zodiac Collection features four bundles each made up of three signs that fall under a certain element: Fire—Aries, Leo and Sagitarrius; Water—Cancer, Scorpio and Pieces; Air—Libra, Aquarius and Gemini; Earth—Taurus, Capricorn and Virgo. 

Zodica Perfumery is a fragrance brand offering a

zodiac perfume collection

. Kristi Moe, the founder of Zodica Perfumery, explained that she spent three years 

developing each perfume to reflect the vibe of each sign by combining astrological principles, aromatherapy and seasonal cues. 
This trend, which often features limited-edition products and collections, encourages consumers to purchase the makeup that was inspired by their individual zodiac sign.