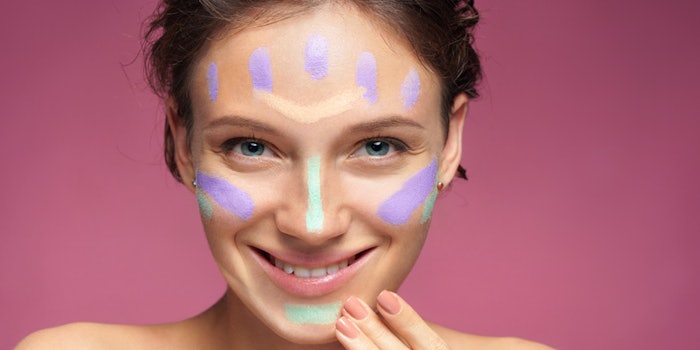 Color-correcting primers, powders and concealers are regaining popularity among beauty consumers. 
According to Kline's digital beauty tracking device, Amalgam, during the second quarter of 2018, nearly all of these products improved in both rank and score within the makeup category. 
Top Performing Products
Urban Decay Naked Skin Color Correcting Fluid jumped from #113 to #49 in concealers.

 

e.l.f. Color Correcting Stick ranked at #40 in concealers, after several months of not appearing on the charts at all.

L'Oréal's Infallible Total Cover Color Correcting Kit ranked at #4 in concealers.

More than 15 color correctors appeared in the concealer segment in June, up from 12 in March, including Evermarket's 15 Colors Professional Concealer Camouflage Makeup Palette.