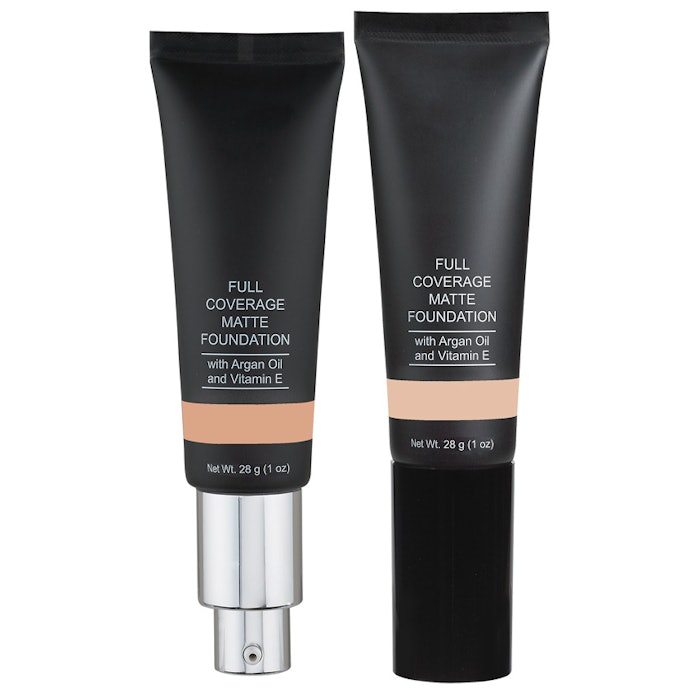 Lady Burd Cosmetics showed off its expanded range of full- coverage matte foundation, which now comprises 13 shades packaged in tubes outfitted with an airless pump. The line augments the company's earlier launch of full-coverage concealers. Each tube comprises a preview window to show off the actual product contained within. The formulation includes argan oil and vitamin E.
The company also offers the Matte Reverse lip product, which transforms matte finished lips to a glossy shine without compromising lip color; the Indelible Lip formula, offering long-lasting color without dry-out; Matte Lipstick with a smooth, long-lasting finish; and the newly designed Kabuki Brush, comprising synthetic hair and a platinum handle for application of loose powdered face makeup such as foundations and blushes.
With a view toward on-the-go beauty solutions, Lady Burd has produced travel-sized moisturizers and masks in TSA-compliant travel sizes. All four masques also come together in a kit.