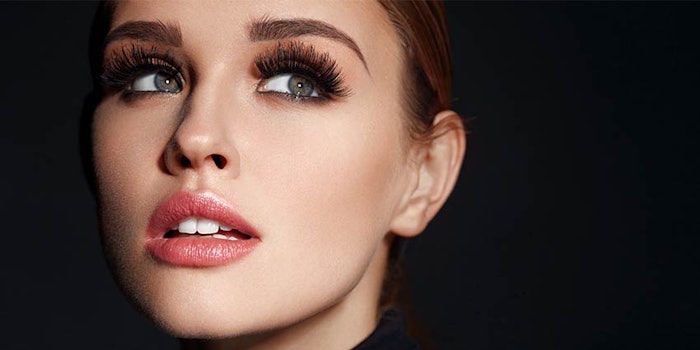 While cosmetics and nail grooming sales are in a slump, things are looking up for one particular product—false eyelashes.  
According to Nielsen, during the 12 months ending Sept. 22, 2018, health and beauty care saw 2% dollar growth, driven primarily by personal care items like vitamins, supplements and shower products. Sales of cosmetics and nail grooming, however, plateaued; the data showed a 2% dip when comparing the same week during the previous year.
But during the week ending Sept. 22, 2018, alone, sales of false eyelashes jumped 21% in dollar sales, and 10% in units. And over the last year, false eyelash sales increased to nearly $270 million, up 31% in dollars and 15% in unit volume.
One thing's for certain: this is a trend worth keeping your eye on.
Related: Holiday 2017: Makeup Sales Help Beauty Industry Come Out on Top