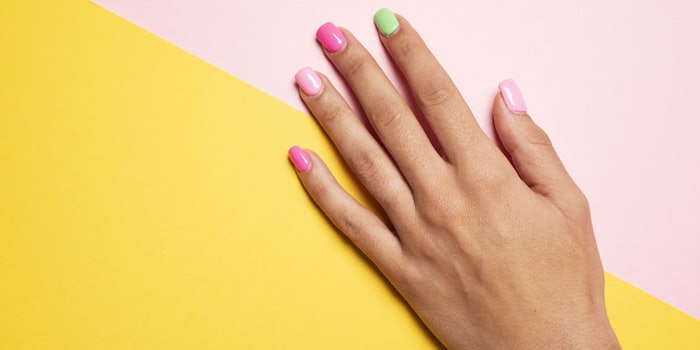 786 Cosmetics, a company specializing in vegan, halal nail polish, has announced the newest color additions to its product range. 
According to 786 Cosmetics, its nail polishes are free of alcohol and animal products. Additionally, the company does not test its products on animals. The polish formula is nonpeelable and allows for water-permeability, enabling both water and oxygen to make contact with the nail surface. 
New colors include:
Agra: A classic, bold red shade;
Casablanca: A pearly light pink shade;
Brunei: A silver shade with a metallic foil finish shade;
Baghdad: A sandy nude shade;
Karachi: A deep evergreen shade;
Kuala Lumpur: A bright emerald shade;
Chefchaouen: A deep, blue teal shade; 
Shiraz: A dark fuschia shade;
Java: A black shade; and
Lagos: A teal shade.
In addition to nail polishes, 786 Cosmetics also offers a clear top coat and a soy-based nail polish remover made with almond essential oil.