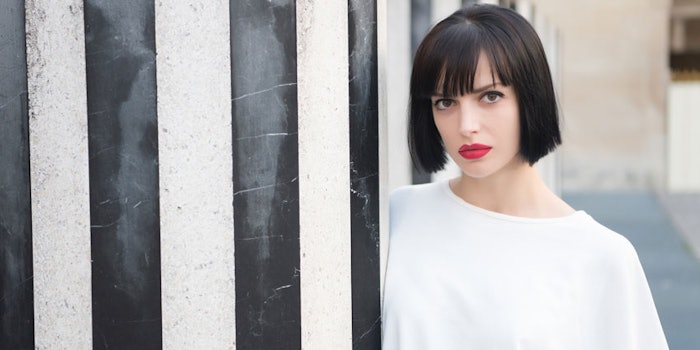 The Pinterest 100 report, which predicts the buzziest trends of the upcoming year, has been released just in time to start gearing up for 2019. 
According to Pinterest, 2019 is going to be all about "standout shine." The report predicts that beauty buffs will mix natural styles with pows of gloss and color. 
10 Beauty Trends to Expect in 2019
Baby bangs: Cropped bangs, or just-above-the-brow fringe, saw a 51% increase in searches.
Liquid exfoliators: Liquid exfoliators saw a 58% increase in searches as users are looking towards gentle exfoliation methods for smooth, bright skin.
Silver foxes: Pinterest users are expressing an interest in growing out their natural gray hair as searches for going gray increased by 879%.
Powerful pouts: Searched for standout lip color increased by 467%, think barely-there makeup paired with a bold lip color.
Witch hazel: The skin care solution saw a 305% increase in searches.
Lilac hair: The pastel shade is expected to be 2019's "it" hair color as searches increased by 1077%.
Glossy gals: From lips to eyelids, searches for glossy makeup increased by 89%.
Powder dip nails: The nail technique is said to last longer than traditional gels and can be easily removed. Searches for powder dip nails increased by 442%.
Luscious lashes: From castor oil to grapeseed oil and aloe vera, searches for natural lash lifts increased by 52%.
Almond nails: Almond-shaped nails gained popularity among Pinterest users as searches for almond nails increased by 97%.