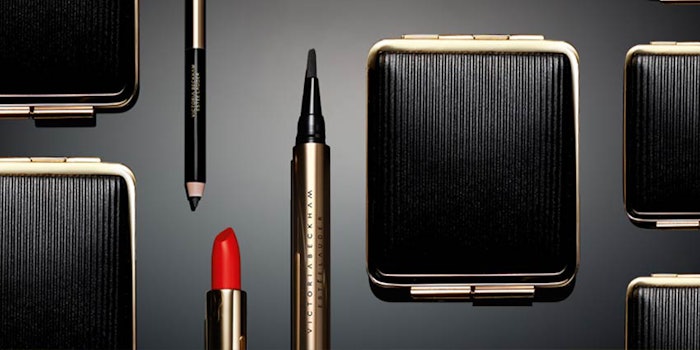 Following a buzzy launch from Kendall Jenner, Victoria Beckham's Estee Lauder collection is finally here. Based on the numerous Sold Out warnings on the brand's site, the introduction has been a success.
The collection is broken down by city-inspired looks that offer beauty looks that can be smudged and, in the words of Beckahm, "imperfect."
The London collection includes Eye Foil and Eye Ink (in Blond Gold), the New York Collection comprises Lip Gloss, Eye Palette and Lip Pencil, L.A. includes a Bronzer and Eye Kajal, and Paris comprises Lipstick and Eye Metals Eye Shadow (Charred Emerald).
For a full view of the collection, click here.