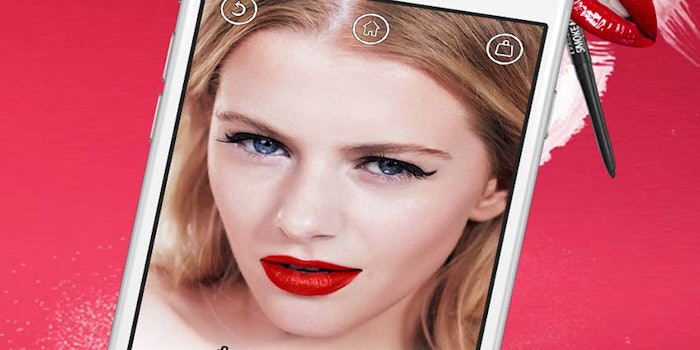 Like FaceCake's GlamScout, an iOS app that allows users to virtually recreate beauty looks from the red carpet (or anywhere) with a quick photo, Rimmel has introduced its Get The Look technology.
Like its SnapChat press conferences, the app solidifies Rimmel's focus on millennials.
The app uses an augmented reality "mirror" that allows users to experiment with make-up styles spotted in real life or in print by capturing them with a camera and then virtually recreating them with color-matched Rimmel cosmetics, including mascara, eyeliner, eyeshadow, lipstick, lipliner, blusher, bronzer and foundation.
Users can also select preset looks, including the "London Look," and apply them virtually.
The service is available via the brand's website as well.
"I am very excited to unveil the next step in our Coty digital revolution with the Rimmel Get The Look app," said Camillo Pane, Coty's newly appointed CEO. "Through ongoing research into our consumer needs, we learnt that our consumers are more inspired and driven to beauty purchases by looks they see on the street than by those created directly by beauty brands. Taking this into account, we have created our innovative Get the Look app that allows consumers to capture looks from the street with their phones and replicate it on themselves through the app using our Rimmel products and shades."