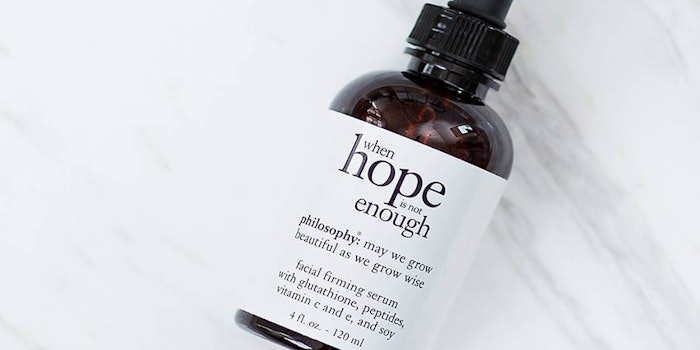 Coty's first-half revenue will come in lower than that of the same period 2015, but the beauty giant is looking to resume growth for the remainder of the year. The news comes as Coty has completed the merger of P&G brands, cementing its position as the world's third-largest beauty company, with revenues of about $9 billion.
Coty now holds the top position in fine fragrance, the second spot in salon hair care and number three position in color cosmetics, according to the company.
The company says "synergies" will achieve total cost savings of approximately $7,501 million, while the acquired properties will generate close to $1 billion in free cash flow by year two.
"We aim to relentlessly pursue superior products and solutions, build brands that inspire and enable consumers to celebrate and liberate their own individual beauty."
The company has organized its brands into three sectors:
Coty Consumer Beauty
color cosmetics
retail hair coloring and styling products
body care
mass fragrances
Brands include: Adidas, Bourjois, Clairol, CoverGirl, David Beckham, Katy Perry, Max Factor, Rimmel, Sally Hansen and Wella
Coty Luxury
prestige fragrances
skin care
travel retail
luxyry channles
Brands include: Marc Jacobs, Calvin Klein, Chloé, Gucci, Hugo Boss, Balenciaga, Bottega Veneta, Alexander McQueen, Davidoff, Miu Miu, Lancaster and philosophy
Coty Professional Beauty
 salon hair and nail care
Brands include: Clairol Professional, Nioxin, OPI, Sebastian Professional, System Professional and Wella Professionals
Camillo Pane has assumed his role as CEO of Coty.
"It is my great privilege to take over the reins of leadership at such a transformational moment," said Pane. "Today marks a new chapter in Coty's rich heritage. With this merger, we have brought together a powerful portfolio of much loved beauty brands and some of the world's most talented people in beauty and consumer goods. I believe this combination, together with our distinctive entrepreneurial culture, focused and lean operating structure, and efficient earnings model, will enable Coty to be a challenger in the beauty industry. We aim to relentlessly pursue superior products and solutions, build brands that inspire and enable consumers to celebrate and liberate their own individual beauty."
"Coty is now better positioned as we aim to become, over time, a global industry leader by being a clear challenger in beauty, delighting our consumers and creating long term shareholder value," said Bart Becht, chairman of Coty's board of directors. "I am confident that we now have a much improved team, structure and culture to make the vision of this merger a reality. I look forward to continuing to work with the new leadership team in my role as Chairman to drive Coty to in-market success and profitable growth."