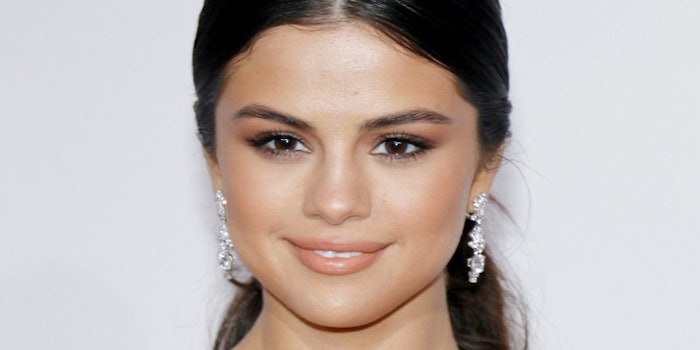 Selena Gomez announced that her makeup brand Rare Beauty will be launching September 3, 2020 at Sephora stores and rarebeauty.com.
Further reading: Patrick Starrr Launches One/Size Makeup Brand
Rare Beauty's brand page on Sephora describes the makeup as "made to feel good in, without hiding what makes you unique." It goes on to say that the formulas are "airy and breathable."
The brand, which also shares the same name as Gomez's 2020 album, "Rare," took to Instagram to share its mission of shaping conversations around beauty, self-acceptance and mental health.
In conjunction with its mission, the Rare Impact Fund was created to raise $100 million over the next 10 years to help increase mental health resources. One percent of annual Rare Beauty sales are said to go directly to the Rare Impact Fund.
According to MSN, Rare Beauty hasn't unveiled the products in the new brand.
"I wanted people to feel like makeup is something you can enjoy, it's not something that you need. And I felt like that's kind of who I am; I'm very authentic, I'm very real with my fans so I'm excited that I got to venture into this," Gomez said in a video on Rare Beauty's Instagram.