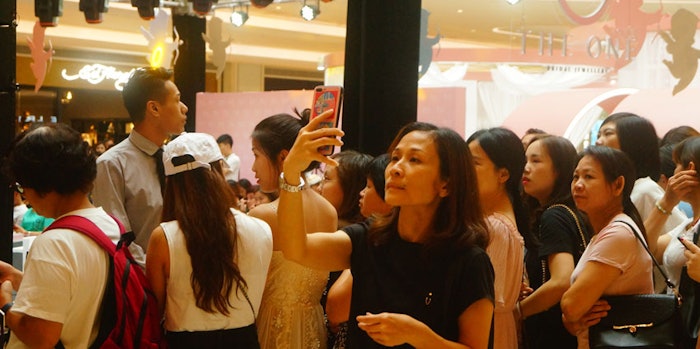 Qixi Festival, which is Valentine's Day in China, showed sales in the cosmetics and jewelry categories increase 20-30%, reflecting a bright spot in global markets as the effect of the pandemic gradually eases, according to CGTN.
Further reading: 9 COVID-19 Marketing Efforts for Your Brand
Marketing To China says that festivals in China are a good opportunity for foreign brands to increase sales and increase their popularity in the Chinese market. Launching creative and ingenious promotions and campaigns will put brands ahead.
In addition, use of the Wechat app allows for brands to share content about products, videos, audio, photos and messages and sell products, as well. This app is said to be the most popular in China.
Gesture recognition has also influenced brands to create interactive entertainment during the festival. The feature is said to interpret human gestures and is a way for computers to understand human body language.  
Five aspects brands should focus on:
Branding
Chinese platforms account management (social media, Chinese website, Q&A platforms to forums)
Baidu SEO & SEM (Baidu is the most used Chinese search engine)
Advertising (localize campaign)
KOL partnership 
Luxury brand Celine made its entrance into China's social marketing arena for the first time during the Qixi Festival, receiving high engagement with its campaign.