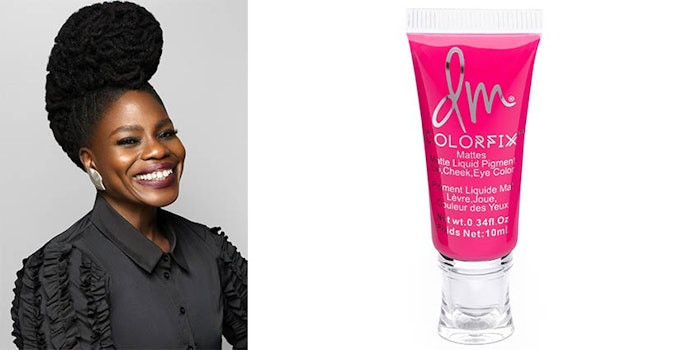 Danessa Myricks Beauty is on a mission to provide accessible beauty with multifunctional products that come in a wide variety of skin tones and textures.
A self-taught makeup artist, Myricks launched her makeup brand in 2015 to offer a more expansive range of products suitable to all, regardless of skin type or color. The brand's products, which are all cruelty-free and high-performing, are designed for all races, genders and ages.

Some of Danessa Myricks Beauty's products are the Vision Cream Cover, Evolution Powder, Love & Light Beauty Oil and Illuminating Veil, with the brand's standout offerings including:

ColorFix, a longwear cream color paint in an array of finishes that is versatile to use on the face and body. This product is smudgeproof and waterproof making it wearable throughout the day.

Dew Wet Balm, a lightweight and hydrating product, created with skin-softening ingredients. This balm imitates a glass skin appearance and can be worn independently or on top of makeup.