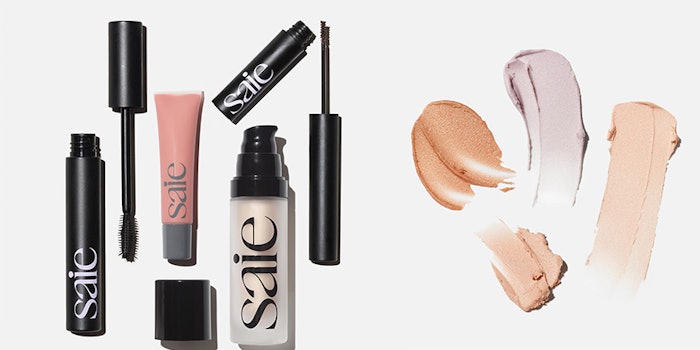 https://saiehello.com/
Saie, a clean beauty brand that is formulated with zero toxic ingredients, has received funding from Gwyneth Paltrow and Unilever, according to reporting from Vogue. Goop, Paltrow's brand, is also Saie's first exclusive retailer at launch. 
With a background in cosmetics as a previous executive at Estee Lauder and her own wellness website, Laney Crowell, CEO of Saie, decided to create her own line of cosmetics after finding it hard to come across clean beauty alternatives. 
"I wanted Saie products to be the things people needed but couldn't find clean alternatives for, things like mascara, lip gloss, and highlighter," said Crowell.
Saie is not only a clean beauty line but the product packaging is sustainable as well.
Products from the launch include: 
Mascara 101, which is formulated with beeswax, shea butter and quick grass extract, is flake free and smudge proof. 

Liquid Lip Balm, an everyday lip tint, with squalene, beeswax and coconut oil.

Really Great Gloss, a hydrating gloss, contains hyaluronic acid, coconut milk and sunflower butter. 

Dew Balm Highlighter, a dewy highlighter, comprised of fatty acids and calming marshmallow root.

Glowy Super Gel, a gel highlighter, that contains brightening vitamin C, glycerin and hip seed oil.