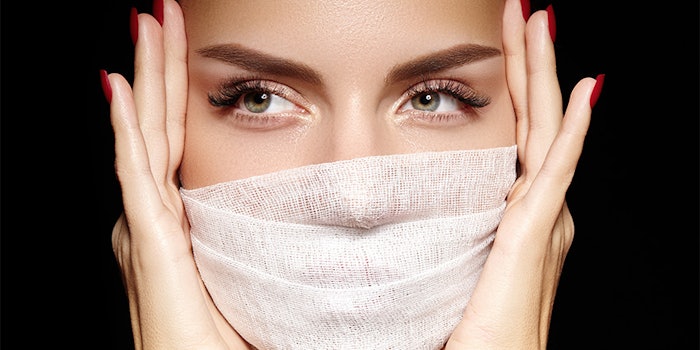 Beautyque NYC has released the results from a survey regarding makeup habits during COVID-19. The survey shows results from 328 consumers 18 years-old and older. 
Related: How COVID-19 Impacted the French Cosmetics Sector
Of those surveyed, 12% said they mostly wear mask all day and 43% mostly work/stay at home, although 45% do a mix of both. 
Whether they are going out or staying in, 53% of those surveyed said they haven't changed their makeup routines. However, 26% have stopped wearing makeup and 21% only wear makeup for video calls. 
Below is a wrap-up of consumers' product usage habits (percentages throughout relate to portion offering an affirmative answer).
How often they wear complexion products:
Daily: 55%
Occasionally: 32%
Never: 13%
How often they wear lipstick:
Daily: 49%
Occasionally: 34%
Never: 17%
How often they wear mascara:
Daily: 61%
Occasionally: 23%
Never: 16%
Co-founders Sonia Khemiri and Sylvie Giret said, "We wanted to understand how people had adjusted their makeup routines during COVID-19 and to the inherent constraints such as wearing a mask or staying at home. Although we can tell that people undoubtedly adjusted their routines to the 'new normal' (26% have stopped wearing makeup), overall this survey carries good news for makeup brands, with respondents keeping up better than we expected when it comes to applying makeup."