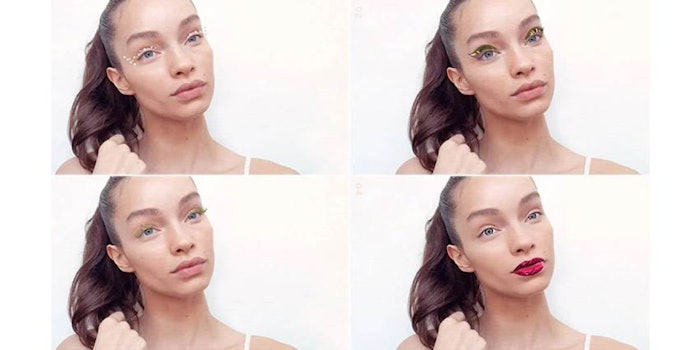 L'Oreal Paris has launched its Signature Faces collection of virtual makeup filters via Instagram, Google Duo and Snap, yet the latest example of the growing virtualization of the beauty experience. Earlier this year, L'Oreal partnered with Google Lens to offer virtual at-home Garnier hair color trials.
The Signature Faces collection comprises 10 products sorted within three themes:
Collection #1: Volumizing Capsules
Collection #2: Plump Shot
Collection #3: Fire Match
The filters are available via L'Oreal Paris' Snapchat page, the brand's Instagram page and Google Duo. The filters can reportedly be applied to a range of digital communication platforms and video calling systems.
"L'Oréal Paris embraces our new digital lifestyles and creates looks that can only be achieved online, unlocking a whole new experience of modern makeup," the company noted in an introductory announcement.