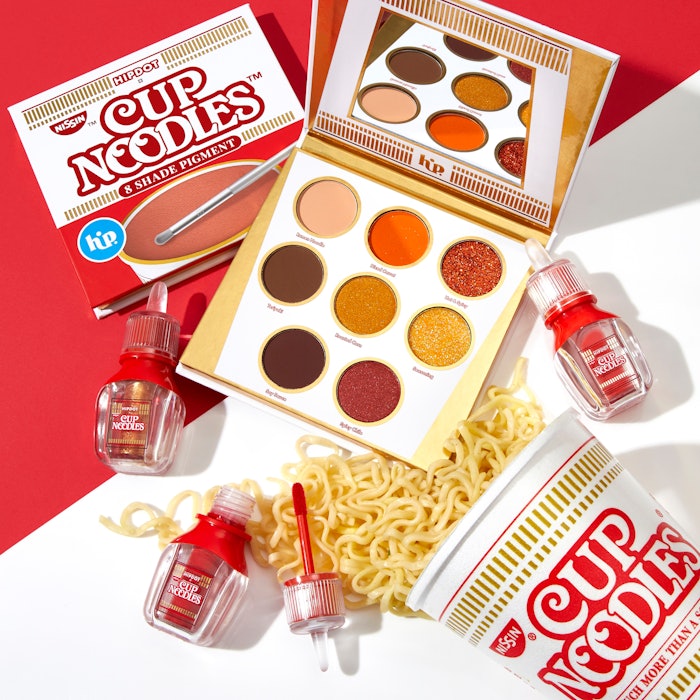 Michael Scott's favorite lunch has inspired a new beauty collaboration. Nissin Foods' Cup Noodles, has teamed up with HipDot on a limited-edition collection, available from hipdot.com; select items will be available at ulta.com.
The collection features the HipDot x Cup Noodles Collectors Box ($58), including a pigment palette, lip/cheek set, powder puff, HipDot x Cup Noodles makeup bag and HipDot x Cup Noodles chopsticks.
The Cup Noodles Pigment Palette ($26) comprises vitamin E and jojoba oil. Shades include Ramen Noodle, Diced Carrot, Hot & Spicy, Teriyaki, Roasted Corn, Seasoning, Soy Sauce, and Spicy Chile.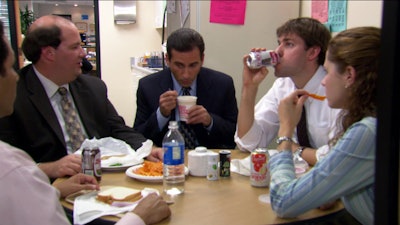 The Cup Noodles Lip/Cheek Set $22 features a liquid blush and lip duo formula, which includes two vibrant shades of red and orange and a highlighter. Shades include Lemon, Sesame and Hot Sauce.
"Cup Noodles recently celebrated its 50th anniversary, and we are so excited to expand our makeup collaboration portfolio with another cult-classic, household name in the food space," said Jeff Sellinger, CEO of HipDot. "We love to continue creating a world in which food and beauty can exist in one, all the while surprising fans in both industries."