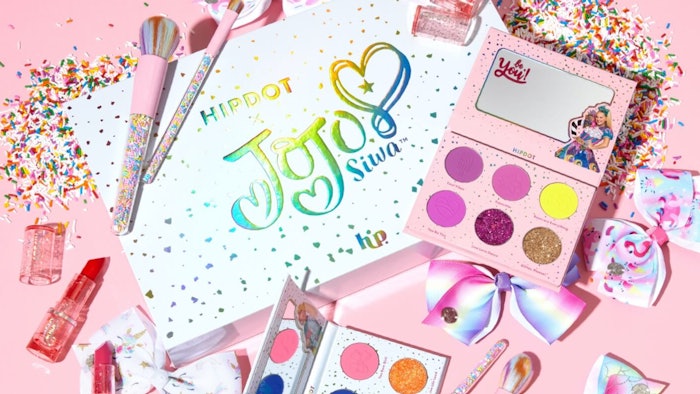 Popstar JoJo Siwa has collaborated with HipDot on a makeup collection that includes different colored palettes, four brushes and a three-piece lip set.
Related: e.l.f. Cosmetics and Dunkin' Collab on Makeup Collection
The Brush Set features two large brushes and two small brushes with translucent handles filled with sprinkles for $20. The two makeup palettes include six fully pigmented shades in matte and glitter finishes for $18 each.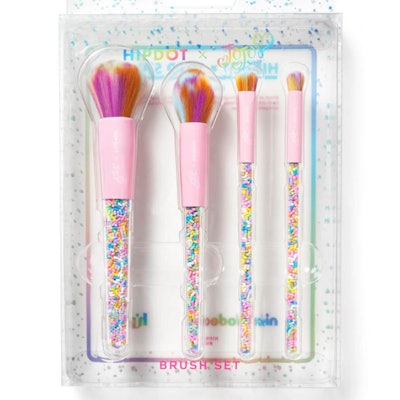 The Pink Palette features Cool Vibes (dark purple, matte), Superstar (lilac, matte), Bows are Everything (bright yellow), You Be You (lavender, matte), Live Love Dance (magenta, glitter with light purple confetti hearts, matte) and Glitter, Please! (gold, glitter).
The White Palette features Feel the Music (lime green, matte), Pass the Mic (royal blue, matte), You Bow Girl! (peach, matte), Stay Awesome (bright yellow, matte), Brightest Star (light blue, matte) and Live Life Loud (orange, glitter with heart sequence).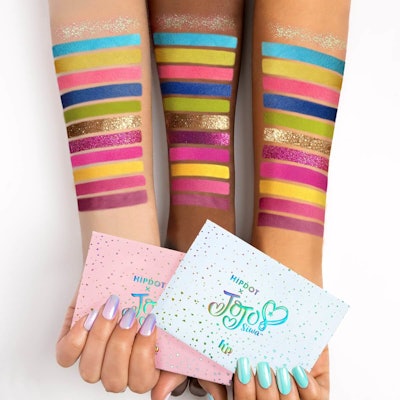 The Lip Set is a three-piece lip skit that includes two soft creamy mattes for long-day wear and one lip balm infused with glitter for an all-day shine. Speak Out is a warm-toned medium-dark orange shade, Rock Out is a cool-toned dark fuchsia shade and Live Out Loud applies sheer and changes the skin's pH levels to create a soft pinkish pout. The set costs $20.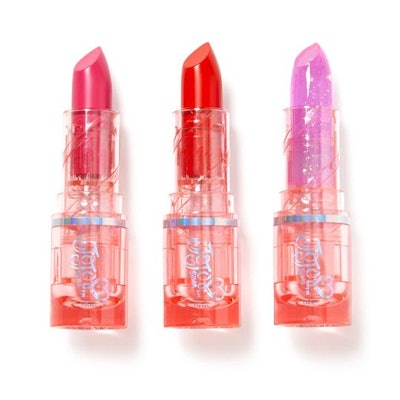 The entire collection is available individually or in the limited-edition Collector's Box. The box includes both palettes, the lip set, the brush set and an exclusive JoJo pin for $88.
The HipDot x JoJo Siwa collection is available at Ulta and hipdot.com.