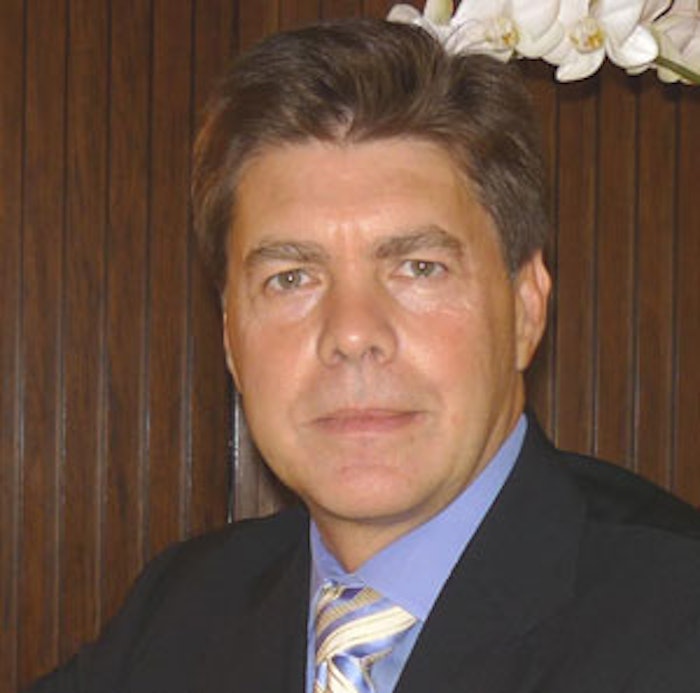 Of Mexican and French descent, Jean-Marc Daviaud says he feels at home in Buenos Aires, Argentina, where he met with GCI. And this comfort level is not surprising since the regional director for Parfums Jacques Bogart has been paving the way for the Ted Lapidus brand in Latin America for the past 23 years, a brand and regional focus that's notable in today's dynamic beauty industry.
Daviaud was in Argentina to mark the September launch of Black Soul Imperial, a men's fragrance. "It has an oriental and woody scent," he said, and it's the company's first inclusion of a saffron note in a scent.
Leveraging his wide ranging expertise, he has become well acquainted with the ups and downs of the region. He knows the pulse of Latin America's beauty market, and led the brand through down periods as well as in economic booms. "Latin America is like a roller coaster," he said.
That roller coaster is not always easy to explain to executives at the company's French headquarters, who are used to seeing consistent and growing results. This is why Daviaud chose to build a long-term relationship with a local distributor—in this case, Diffupar, which has been Ted Lapidus' distributor in Argentina for more than 30 years.
"It is crucial to [work with] solid companies like Diffupar, who know the intricacies of the local market and have been able to overcome the different crises and obstacles," said Daviaud.
In regards to the current scenario for Argentina's fragrance market, the executive noted that it is showing increased barriers for imported products—import taxes, inflation rates and frequent strikes from dock workers at the main ports where the few Daviaud named.
However, not everything about Argentina is negative for fragrance companies. Daviaud said the constant tourist flow that Argentina receives, attracted by a favorable currency exchange and notably from Brazil, boosts demand for this type of products.
Currently, the sales performance of fragrance in Latin America is led by Brazil, followed by Paraguay, Uruguay and Argentina. Daviaud noted that Chile and Peru are also showing promising performances, though they are small markets. "Brazil is Latin America's engine," he said "Not only due to its market volume but also because of the country's economic stability and the strength of [Brazil's currency]."
Ted Lapidus is sold through more than 150 points of sale in Argentina (in the largest perfumery chains, notably Rouge and Kartun, as well as the main shopping centers) and in more than 3,000 locations throughout Latin America.