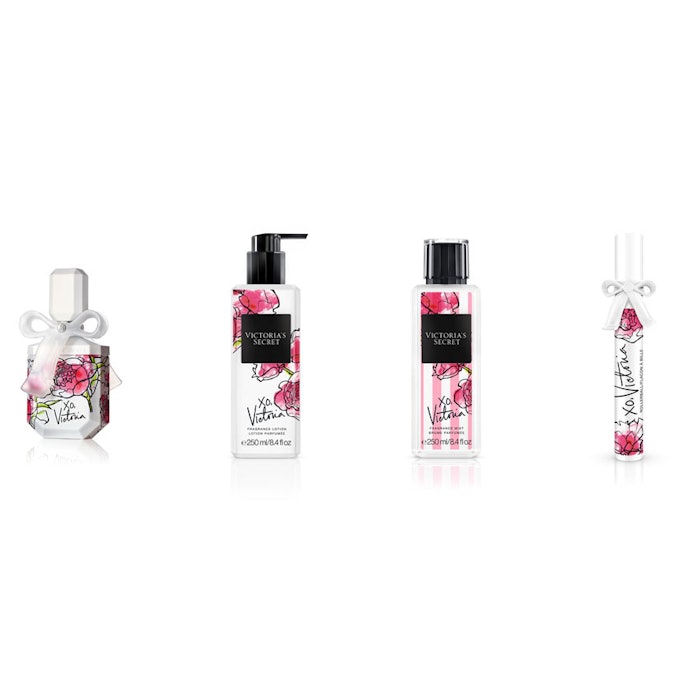 What it is: Victoria Secret's xo, Victoria
Claims: Consisting of Eau de Parfum, fragrance lotion, fragrance mist and Eau de Parfum rollerball, this collection is inspired by spring weather with sunnier days and flowers in bloom. This collection is a twist on the original Victoria fragrance.
Ingredient Highlights: Victoria rose, twilight orchid, sparkling citrus and English ivy.
Fragrance Family—Floral
Notes—Victoria rose, lady apple, English ivy