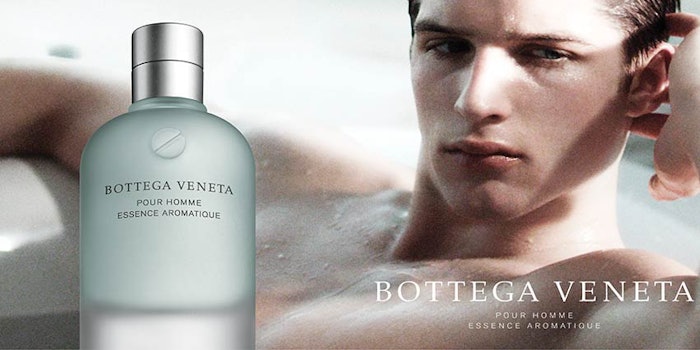 Bottega Veneta has introduced Pour Homme Essence Aromatique cologne, which is available in 50 ml, a 90 ml and 200 ml bottles.
Directed by Bottega Veneta creative director Tomas Maier and formulated by perfumer Amandine Marie, the scent features citrus (bergamot), bitter sweetness and woody accents (patchouli and Siberian pine).
The frosted bottle is frosted and topped with a softly-tinted silver cap, encapsulating the pale blue-green juice. The signature screw is sealed on the bottle and on the outer packaging. The light blue-green box is adorned with a subtle intrecciato pattern.