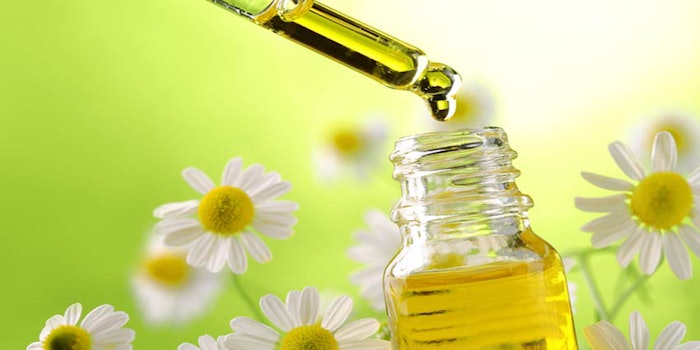 International Flavors & Fragrances Inc. has created PuraVita, the first Cradle to Cradle Certified fragrance (Gold level certified with Platinum in Material Health), which adheres to strict sustainable design principles.
The scent, which features notes of green apple, wood, apricot and vanilla, was designed in coordination with William McDonough at MBDC, a sustainable design firm, and sustainable chemistry expert Dr. Michael Braungart, author of Cradle to Cradle: Remaking the Way We Make Things.
According to an official announcement, "The Cradle to Cradle Certified Product Standard guides designers and manufacturers through a continual improvement process that looks at a product through five categories—material health, material re-utilization, renewable energy and carbon management, water stewardship, and social fairness. A product receives an achievement level in each category—Basic, Bronze, Silver, Gold, or Platinum—with the lowest achievement level representing the product's overall mark."
"IFF's announcement of their new Cradle to Cradle Certified fragrance marks a very personal and deeply considered moment in the history of products that touch us and appeal to our senses. It is literally the moment to celebrate the sweet smell of success," said McDonough.
"PuraVita is a breakthrough in fragrance creation for IFF and for the industry at-large," said Nicolas Mirzayantz, group president, fragrances. "With our strategic vision, ambition, and desire to make a difference, our perfumers and research teams are satisfying the unmet needs of consumers around the world."
"Our new PuraVita fragrance is a clear demonstration of how we are building on our legacy of pioneering firsts, infused with a sustainable mindset, to inspire new possibilities in R&D and product creation," said Andreas Fibig, Chairman and CEO of IFF.