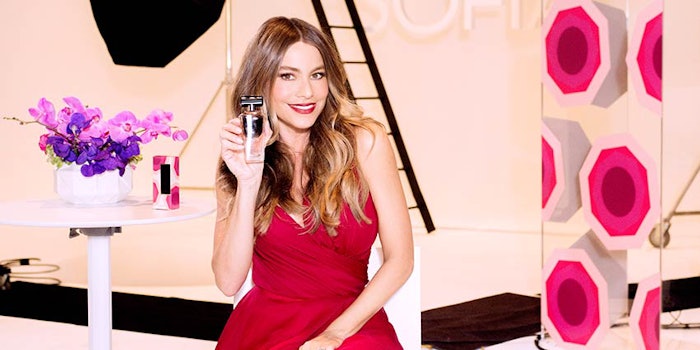 Avon is teaming up with Sofia Vergara to launch So Very Sofia by Sofia Vergara, a new fragrance. Vergara aimed for the fragrance to speak to today's strong, independent woman. It is a floral-based fragrance with warm and fruity tinges, launching exclusively through Avon this fall.
"Sofia is such an inspiring woman," says Meg Lerner, vice president, North America Beauty and Fashion & Home for Avon. "She truly believes in encouraging women to not only dream big, but to turn those dreams into a reality. That same belief is at the very heart of everything we do at Avon. Her drive and creativity absolutely speak to Avon's mission of empowerment."
The fragrance has juicy notes of passion fruit, evolving to reveal Flor de Mayo orchid, the national flower of Colombia.
"Avon's mission is incredibly important to me," says Vergara. "The brand offers women a way to build themselves up and achieve financial security, and that's something I strongly believe in. Making this fragrance available exclusively through Avon is my way of supporting that goal. I want to help empower each woman to take control of her life, and gain the confidence and ability to achieve her dreams."