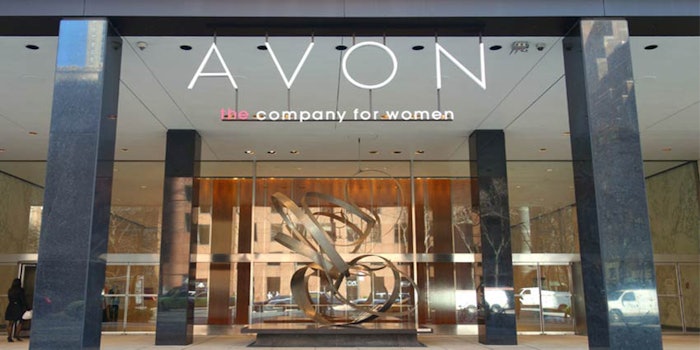 Cerberus calling!
Cerberus Capital Management and Avon Products Inc. have signed an agreement that includes a $605-million equity investment by affiliates of Cerberus. Under the deal, Avon North America will be separated from Avon Products into a privately-held company majority-owned and managed by Cerberus.
Further reading: Avon Decline Led by Divestments, Latin American Challenges
Avon North America Will Invest in Portfolio and Marketing
The Avon North America business will include the United States, Canada and Puerto Rico and will maintain its representative relationships in these markets (current active representatives: 400,000). Cerberus will make investments in marketing and representative recruitment in these regions, additions/updates to the portfolio and "simplification of business processes."
Previously: Avon Names Senior VP of Business Transformation and Global Supply Chain
Cerberus also seeks to "improve the representatives' earning opportunity and ease of doing business through enhancing incentive programs, simplifying go-to-market, order fulfillment and payment processes, and enhancing the customer experience."
"[W]e are creating a strategic partnership that will improve Avon's performance and drive shareholder value."
Cerberus will make a $435 million investment in Avon Products in the form of convertible perpetual preferred stock with a conversion price of $5.00 per share and a dividend that accrues, or is payable at Avon's option under certain circumstances in common shares or cash, at a rate of 5% per annum.
Cerberus will purchase an 80.1% interest in Avon North America in exchange for a $170 million equity investment. Avon North America will also assume approximately $230 million of long-term liabilities from Avon Products, which will be partially offset by a $100 million cash contribution from Avon. The transaction is anticipated to be completed in the spring of 2016.
Avon Unveils New Management and Board
Avon has appointed Steve Bosson as the leader of the Avon North America transition team.
Pablo Muñoz, currently president of Avon North America, will be leaving the company, effective January 4.
Cerberus will be naming a new CEO of Avon North America.
Avon North America will be governed by a board of managers, of which Cerberus will hold seven seats and Avon will hold two seats, held by Sheri McCoy and Susan Kropf.
The Avon board will shed one member. Several current members will be stepping down:
Douglas Conant
Paula Ster
V. Ann Hailey
Maria Elena Lagomasino
Sara Mathew
Gary Rodkin
Cerberus executives Michael Sanford and Steven Mayer will be joining the board, as well as Chan Galbato, CEO of Cerberus' affiliate Cerberus Operations and Advisory Co., LLC. Galbato will be appointed non-executive chairman of the Avon board of directors and W. Don Cornwell will be appointed lead independent director.
Avon and Cerberus will jointly select two additional independent directors to fill the remaining seats on the Board.
After the transaction closes, the Avon Board will consist of:
W. Don Cornwell
Sheri McCoy
Nancy Killefer
Helen McCluskey
Charles Noski
Susan Kropf
Michael Sanford
Chan Galbato
Steven Mayer
Two independent directors to be named
Accelerated Growth Ahead
Avon has reaffirmed its full-year outlook. The company expects to incur a pre-tax loss due to the sale of the North America business in the range of $325 million to $425 million primarily due to the recognition of deferred historical losses on our pension and post-retirement benefit plans that have been recorded in accumulated other comprehensive income within shareholders' equity, a portion of which is expected to be recognized in the fourth quarter of 2015. The actual pre-tax loss due to the sale will be dependent on a number of factors including discount rates and the actual return on plan assets.
"[W]e are creating a strategic partnership that will improve Avon's performance and drive shareholder value," said Sheri McCoy, CEO of Avon Products, Inc. "We believe this partnership and structure will also accelerate profitable growth in the remaining Avon portfolio – which represented approximately 86% of consolidated revenues for the nine months ended September 30, 2015 – as we focus resources on our top markets, the majority of which are profitable and growing. The capital infusion from Cerberus, alongside the suspension of the dividend, and additional operating efficiencies provide us the needed financial flexibility to implement operational and capital plans that fully support the international business."
She added, "We look forward to sharing the Avon growth plan at our investor day in January. There is high potential for the Avon brand and business model in both our international business and Avon North America. However, we believe that the separation of Avon North America is the best way to ensure that both businesses have an unencumbered path to profitability and growth and this was a key principle as we considered alternatives. Importantly, Cerberus has both the conviction and resources to support our representatives. We are confident that relief from the short-term pressures of a public company reporting cycle, the substantial investment that Cerberus is making to support and reinvigorate the business and the operational excellence and discipline that define Cerberus' reputation, will return Avon North America to health. With our continuing ownership position, we look forward to helping advance the Avon mission in North America, while allowing our shareholders to participate in the upside potential."
"We have long admired the Avon brand, business model and products and see significant potential for Avon both in North America and internationally," said Steven F. Mayer, senior managing director and co-head of global private equity of Cerberus. "We are strong believers in the direct selling model, the principle of empowering representatives, and the growth that direct selling can generate when representatives are appropriately supported and incentivized to build their businesses. By privatizing the North American business, we will have the time and ability to improve the company's competitiveness, enable each representative to earn more, help her conduct business more efficiently, and increase her customers' satisfaction."