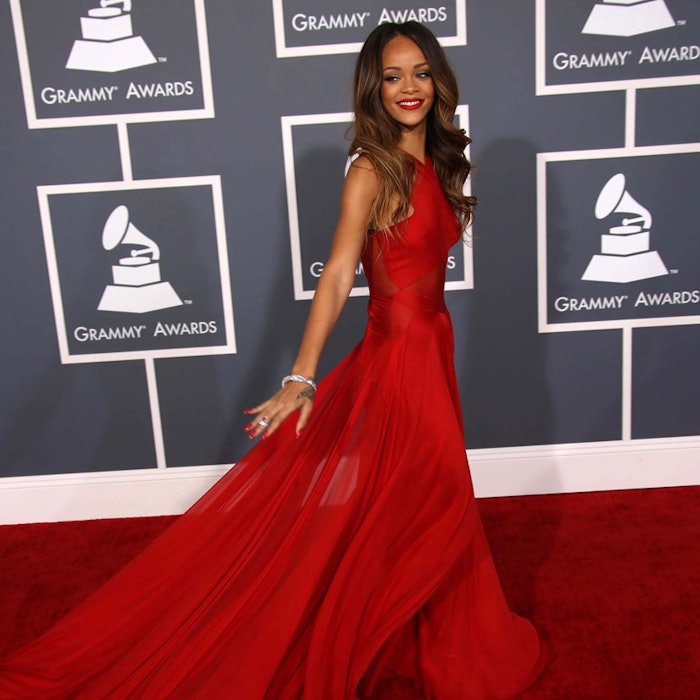 Rihanna introduces Crush as the second fragrance in the RiRi collection, presenting a provocative scent to the masses. The perfume is meant to break boundaries and make wearers feel empowered, strong, confident and unapologetic.
With hints of wood and playful red and pink musks, Rihanna creates an intoxicating fragrance with a fun, feminine twist. Crush also smells of bergamot, juicy mandarin, pink peppercorn, pink rose, spicy ylang, red berries, creamy musk, cedarwood and patchouli.
The bottle design is inspired by the original RiRi bottle, combining a sense of luxury and femininity together with rich golden tones and a hint of pink on the outer box. The cap is jewel-inspired, also shown on the outer box to create a high-fashion look to pair with the feminine lines of the bottle.