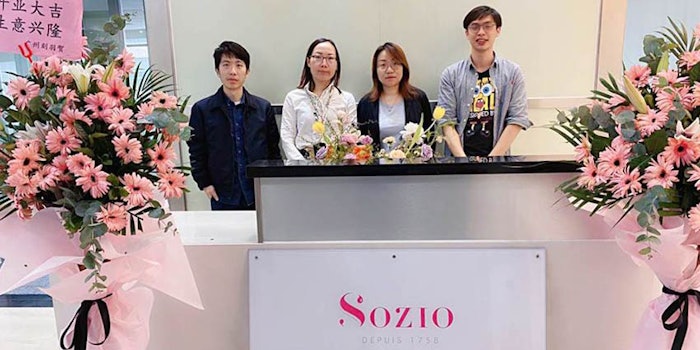 Sozio has relocated its office in China to the Science City Park of Guangzhou. The site comprises a perfumery laboratory and a warehouse to boost delivery lead times. The laboratory features a fragrance collection for domestic and global customers in the air care, fine fragrance and personal care sectors. It offers door-to-door service in South China within one to two days, per the company.
Sozio Guangzhou Fragrances Ltd. collaborates with the company's creative center in Hong Kong on new developments, regulatory matters and marketing purposes.
New address: Guangzhou Fragrances Ltd., Room 401, G5 Unit, No. 31, KeFeng Rd, HuangPu District, GZ, GD, China.