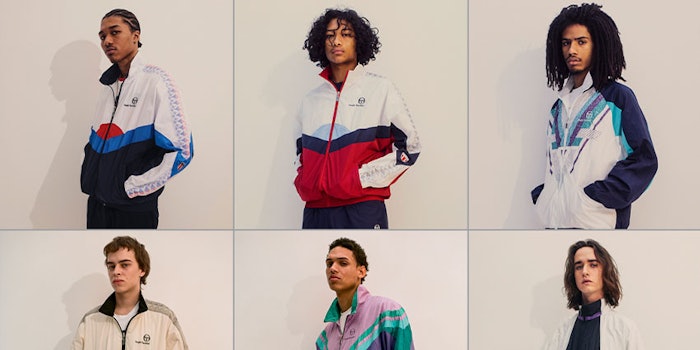 Desire Fragrances Inc. and Sergio Tacchini have announced an official license and distribution partnership to develop, launch and expand Sergio Tacchini fragrance lines for men and women.
The partnership will focus on expanding distribution into more than 20 new markets, including Germany, the United Kingdom and the United States. 
Existing product lines will feature a complete refresh of the packaging, updated branding and a revamped merchandising selection.
The new product collections will generate exposure with launches in both men's and women's categories. The distribution channels will cater to luxury, prestige and mass-market retailers. 
Desire Fragrances Inc., a global design, manufacturing, distribution and licensing company with over 30 years in the fragrance sector, will help develop the business, employing its global market distribution channels and innovative capabilities in packaging design, R&D, manufacturing and marketing expertise. 
Through the partnership, each party will synergize its unique strengths to develop high growth for the fragrance category within the global market.
Antonio Lemma, Desire Fragrances Inc. president says: "With both companies entering the partnership and being from Italy, there is an authentic synergy from the start, and we will capitalize on that component to create exciting new products taking inspiration from Tacchini's rich history. Combining Sergio Tacchini's brand heritage and worldwide recognition, along with Desire Fragrances Inc.'s expertise in the beauty industry, we look forward to a new chapter for Sergio Tacchini fragrances."
"There is unwavering passion for the Sergio Tacchini brand. With renewed energy across the globe and new partnerships like this, the brand is well-positioned for a resurgence." Investor and CEO, Howard Cohen adds. "We look forward to working with Antonio and the entire Desire Fragrance team, who are proven experts in the fragrance space."