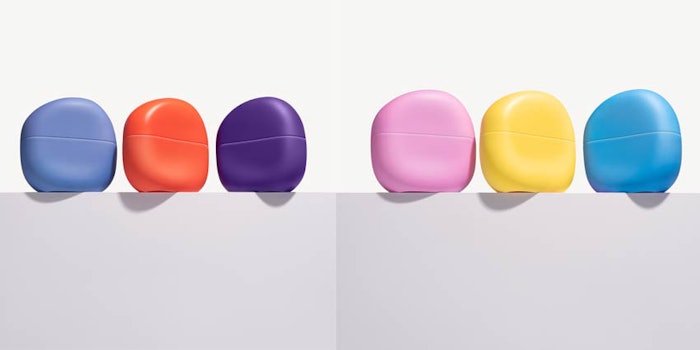 Addison Rae is launching an alcohol-free, water-based fragrance line featuring three scents intended to provide outer and inner beauty through its mood-enhancing scent notes.
Related: Homesick Launches Astrology Candle Collection
The science-focused fragrance brand partnered with Hampton Beauty to develop the trio of fragrances. The collection features sustainability-sourced formulas with mood-boosting properties designed to trigger an emotional reaction and explore the connection between scent and emotion.
The AF Collection consists of Happy AF, Hyped AF and Chill AF.
Happy AF is intended to be a daily dose of euphoric joy for all-day positive vibes. It is a fruity floral scent with notes of pink lychee, red grapefruit, peony, violet leaves, agave nectar, rose and crystallized musk.
Hyped AF is intended to be a daily dose of energy. It is a citrus musk scent with notes of mandarin, blood orange, pomelo, nectarine blossom, white woods and clean musk. 
Chill AF is intended to be a daily dose of calm, It features notes of pear blossom, apple, red lemongrass, chamomile tea, lily of the valley, sandalwood and milky musk.
All scents are vegan, alcohol-free, paraben-free and cruelty-free.
The ergonomic bottle packaging utilizes heat-sensitive technology, changing color when reacting to temperature, giving an all-around, multi-sensory experience.
Each scent is sold for $40 per 30 ml; exclusively available on addisonraefragrance.com.
Rae says, "Scent is so personal and can have such a powerful impact on our mood that I wanted to create a new way to experience scent; one that's more thoughtful, supports your emotional wellbeing and feels good on your skin. It's what you deserve"
Lori Mariano, managing partner at Hampton Beauty, says, "We are thrilled that our partnership with Addison resulted in a trio of scents that push the boundaries of what's possible while capturing her joyous exuberance and focus on clean beauty. The first-to-market combination of innovation and playfulness within the formula and packaging perfectly captures Addison's positive energy. Our shared vision to develop a collection that speaks to a generation of consumers that want the products they purchase to look good and make you feel even better was a focus and having the collection available to shop on TikTok was always a top priority given Addison's engaged community."