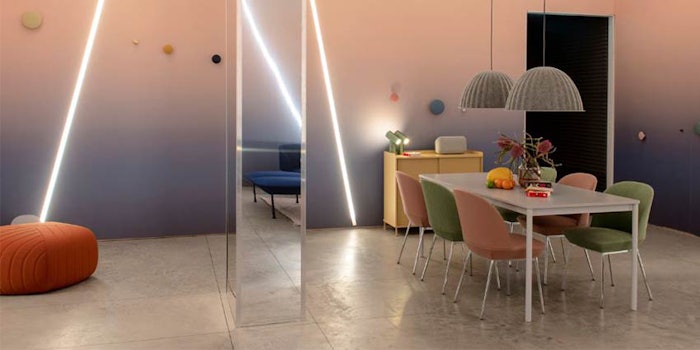 The connection between our senses and the feelings they can evoke has long been a hot topic of discussion—indeed there's an entire field, neuroaesthetics, dedicated to exploring the impact of aesthetic experiences on human biology.
The folks at Google decided to bring that connection to life via "A Space for Being," an exhibit which debuted during the Italian design conference Salone del Mobile Milano. According to a post on the company's blog, the exhibit was created in partnership with Muuto Design, Reddymade Architecture and the International Arts + Mind Lab at Johns Hopkins University, and features three space furnished to look like rooms in a home.
Cultured magazine reports that the unique elements in each room include music by Trevor Oswalt of East Forest and scent by Mandy Aftel of Aftelier Perfumes. As attendees walk through the spaces, the specially-made wristbands they wear will measure biological responses—such as heart activity, breathing rate and skin temperature—and, at the end, see a visual representation of their response to each room.
"We've always worked from a strong belief that the elements around us—be it furniture, sounds, light, colors or forms—have an impact on how we feel," Muuto Design direct Christian Grosen told Cultured. "Neuroaesthetics is a proof of that, and shows how environments can influence our biology, thus emphasizing the importance of thoughtful design."