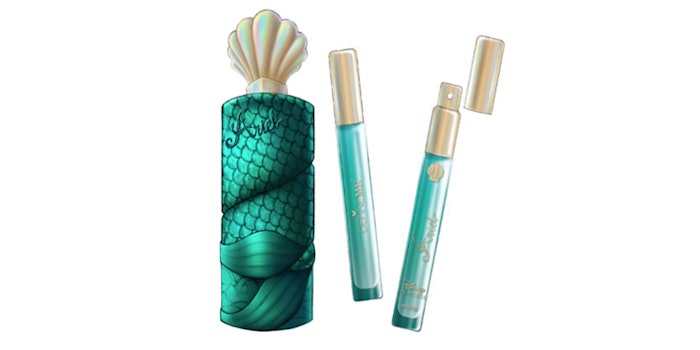 Disney has collaborated with indie beauty brand DefineMe on a collection of perfumes inspired by Disney Princesses. 
The collection's inaugural fragrance pays tribute to The Little Mermaid, in honor of the film's 30th anniversary. 
The fragrance was created to "embody Ariel's natural sense of adventure and curiosity." Described as fresh, beachy and intoxicating, the scent comprises notes of citrus, neroli, bergamot, jasmine, lilac, tonka bean, coconut and driftwood. 
The Ariel fragrance will be available for purchase in two sizes starting Fall 2019: 75 ml bottle retails for $88 and 9 ml travel size retails for $28.