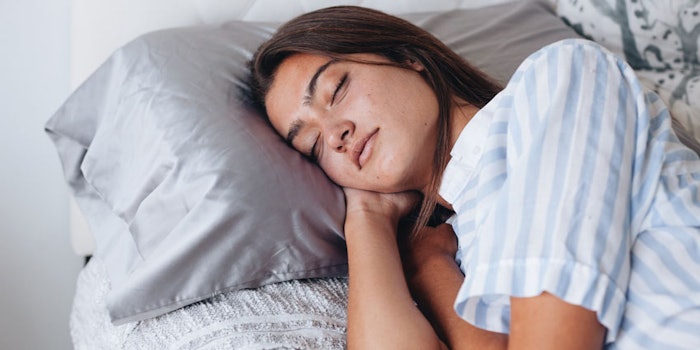 From overnight skin and hair masks to research focused on circadian rhythm, the effects a good night's sleep has on a person's overall wellbeing is a trending topic within the beauty and personal care industry. 
Madison and White takes the idea of beauty sleep to a literal level.  Specializing in pillowcases meant to combat wrinkles, tangles and frizz, Madison and White offers consumers its Bedtime Beauty Kit and Clean Skin Kit.
The Bedtime Beauty Kit utilizes Madix, a fabric made from hydrophobic fibers, which aims to provide healthier hair by retaining moisture and minimizing sleep wrinkles.
The Clean Skin Kit was created for consumers with troubled skin. Meant to be switched out every night, the anti-bacterial Tencel pillowcases are embroidered with each day of the week.