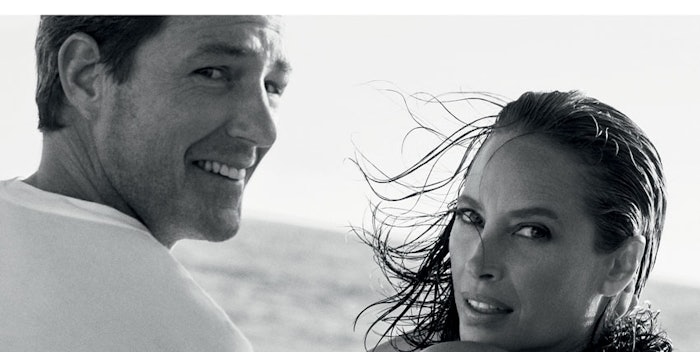 Calvin Klein, Inc. announced the worldwide global advertising campaign for its Eternity Cologne for him and Eternity Eau Fresh for her fragrances with the return of model Christy Turlington Burns and her husband Edward Burns as the faces of the campaign.
Further reading: Calvin Klein's New Ad Campaign Promotes Fragrance Launch
Turlington Burns starred in the first Eternity campaign when it debuted in 1988, and her and her husband have been featured in the 2014 and 2016 campaigns, as well. 
The Eternity campaign tells the story of the iconic couple that is said to portray an enduring love rooted in sensuality, authenticity, spontaneity, and supports the launch of the new fragrances.
"We are thrilled to welcome back such an iconic couple to celebrate the next chapter of Eternity Calvin Klein which continues its legacy as one of the most beloved fragrances for both men and women," said Simona Cattaneo, president of luxury brands at Coty. "With this new campaign Eternity continues to inspire timeless love; its romantic values are undimmed by the passing of time and still resonate with consumers today."