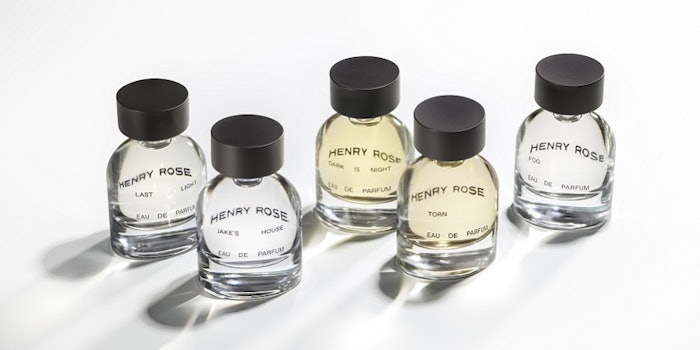 Founded by actress Michelle Pfeiffer, perfume brand Henry Rose has launched with five transparent, genderless scents.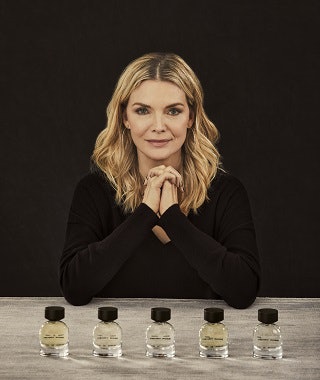 To create the individual fragrances, Pfeiffer worked with IFF perfumers Yves Cassar and Pascal Gaurin. Each perfumer was challenged to create the scents with a limited palette of natural ingredients. They created five scents including Fog (vetiver and musk), Jake's House (neroli and musk), Last Light (patchouli and musk), Torn (vanilla and vetiver root) and Dark is Night (patchouli and vanilla).
Designed with transparency in mind, the brand discloses 100% of its ingredients and avoids chemicals of concern from the Environmental Working Group (EWG). In addition to being EWG Verified, the line of scents is Cradle to Cradle Certified at the gold level and has a Material Health score of platinum. 
"I had given up wearing fragrance altogether, and I missed it," said Pfeiffer. "I finally decided to create a line that could compete with other premium fragrances in the marketplace but was fully transparent with its ingredients and didn't feel like a compromise."