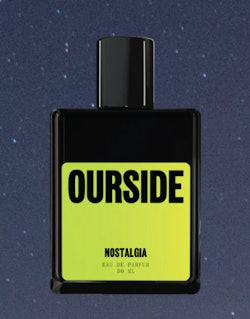 Founded by Keta Burke-Williams, Ourside has launched with a trio of luxury fragrances, as well as a discovery kit.
The launch comes amid a boom for the category. Per NPD, Q3 2022 U.S. prestige fragrance sales grew 11% year-over-year, totaling $1.3 billion.
Average prices helped drive results and expanded faster than other beauty categories due to the popularity of higher concentration products and higher price point luxury brands. 
Ourside's Nostalgia Eau de Parfum ($79.00) features notes of jasmine, grapefruit, mint and ylang ylang, while Dusk Eau de Parfum ($79.00) highlights notes of fig, musk, amber, frankincense, citruses such as bergamot and grapefruit, and fig.
Finally, Moon Dust Eau de Parfum ($79.00) comprises notes of grapefruit, jasmine, peppermint, anise, palo santo and vetiver.
A discovery set for the range sells for $27.00.
"I started Ourside during COVID with a small grant I won during my MBA, with my sister Kaja and my mom, Trish, by my side," Burke-Williams has noted. The founder added that the brand is "inspired by my mom's stories, and [is] grounded in conversations I had with my sister about what it means to create clean products, and what brands should stand for."