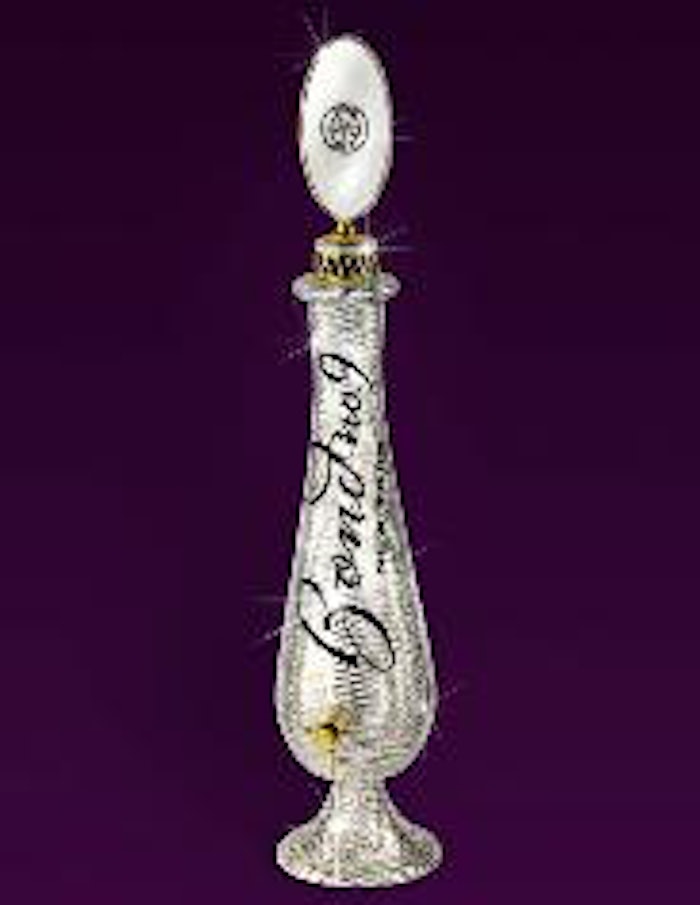 Bond No. 9 New York
Bond No. 9 New York
launched its Holiday '08 fragrance collection of limited-edition, decorative fragrance bottles.
Bleeker Street Bejeweled
comes lined in Swarovski crystals. The bottle, designed by watercolor artist and fashionista
Rachel Katz
, holds a woody oriental scent consisting of patchouli, caramel, musk and more.
Bond No. 9 Bleeker Street Bejeweled
is available at Bond No. 9 boutiques, in U.S. Saks Fifth Avenue stores, at Harrods in London, England and at Isetan in Tokyo, Japan. In addition, Bond No. 9 launched jeweled bottles of
Eau de New York
(a citrus and jasmine scent),
Chelsea Flowers
(a flowery rose scent),
Chinatown
(a peach san sandalwood scent), as well as a 42 oz amphora covered with 16,500 hand-applied Swarovski stones in a white patent leather gift case. Other holiday exclusives include circular compacts containing various Bond No. 9 best-selling scents as solid perfumes and a box of eight purse-sized, refillable pocket sprays.