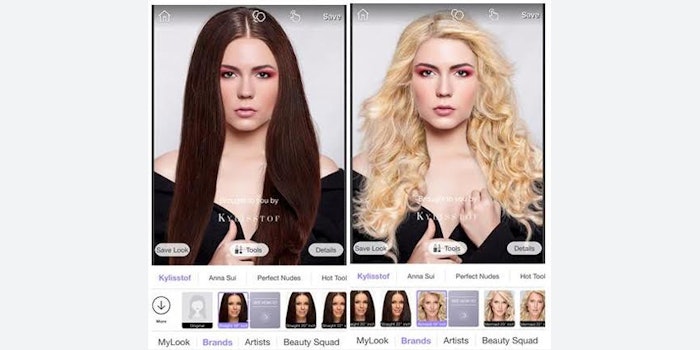 Perfect365 has announced its partnership with Kylisstof, a company specializing in clip-in hair extensions. 
The partnership will allow Perfect365 users to virtually try on 12 different hair extension looks that vary in length, color and texture.
According to Perfect365, the virtual try-on within the app will provide users with a realistic view of how the Kylisstof hair extensions will translate in person. Over the next few weeks, additional styles and colors will be introduced.