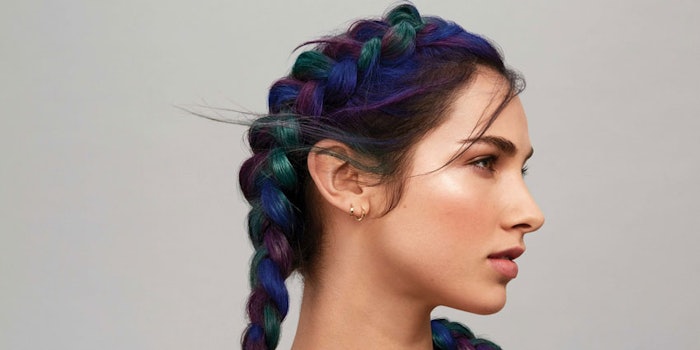 Private Label Manufacturer, Mana, has announced the launch of its new brand, Hush. 
According to Mana, Hush is a brand "at the intersection of hair care and cosmetics" and provides two hair color products meant to provide the same instant gratification to users' hair that makeup delivers for their face. 
Hush's Prism Airbrush Spray is a temporary hair color spray provides non-permanent hues for users who don't want the commitment of permanent color. Shades include Malibu Pink, Antique Red, Amethyst Haze, Teal Breeze, Blue Moon, Tin(wo)man and Lemon drop. Each spray retails for $24.
Fill Seeker Hair Plumping Fibers's formula reportedly hugs every strand with magnetically charged micro-fibers to increase strand diameter by up to 33.8%. Shades include light brown, medium brown, dark brown, black and gray. The suggested retail price is $34. 
Hush will be available for purchase at QVC and Sephora.