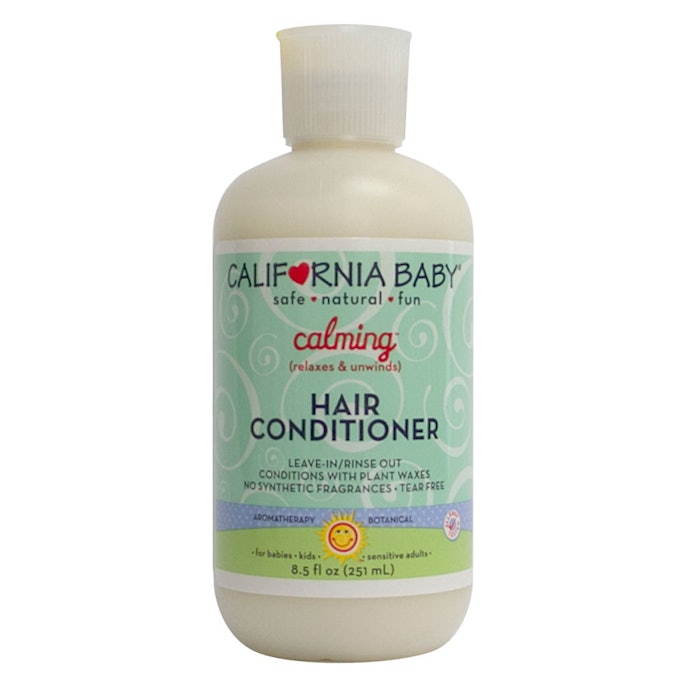 What it is: California Baby's Calming Hair Conditioner
Claims: Help to leave hair shiny and smooth for children, the aromatherapy French lavender conditioner works to protect from damage caused by chlorine, salt water and the sun. The product also works to help adults condition dry, itchy scalps from hair treatments.
Ingredient highlights: Natural botanical blend of herbs, essential oils, rich emollients, natural sunscreens, plant-based, no-tears formula.
Certified organic ingredients include: Carthamus tinctorius (safflower) oleosomes, calendula officinalis extract (calendula), aloe barbadensis leaf juice (aloe vera), simmondsia chinensis oil (jojoba oil).