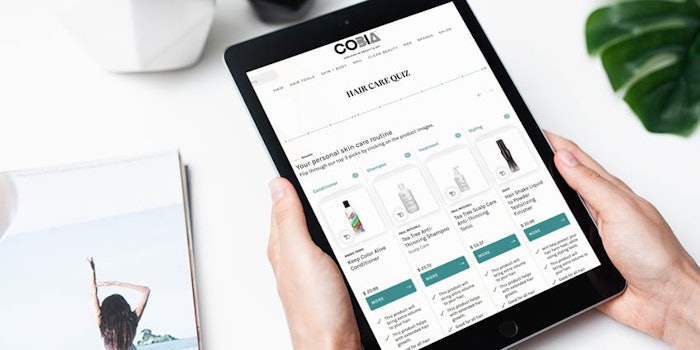 Cobia is launching a digital hair care finder intended to diversify hair care product recommendations.
Related: The Latest in Hair Care: oVertone, Kenra and Mon Shampoing
The digital hair care consultation tool was designed by Skin Match Technology. It is designed according to any brand identity. Questions are constructed to determine the hair type, allergies, and special preferences of the customer.
According to Cobia, 57% of consumers say they will not buy hair care because there is no consultation available.
Cobia claims 80% of users taking its quiz were happy with the purchased product recommended.

Josh Yanay, e-commerce manager at Cobia, says, "Cobia was conceptualized as an all-inclusive brand, and we maintain it as one of our pillars. We strive to recommend products/solutions to all different types of consumers from all different backgrounds. The greater variety of products we can stock, the greater variety of solutions we'll be able to provide our consumers."
Yanay added, "We'd say particularly when it comes to shampoo, conditioner, and treatments. Different hair types require different solutions and most consumers are not aware of the key differences in these products. The more we can educate and prescribe these bespoke products, the better it is for the consumer."