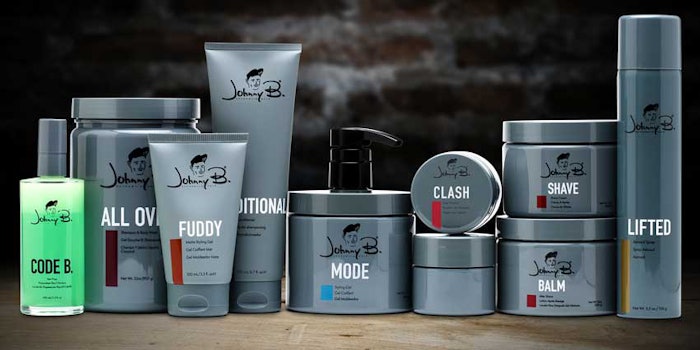 Johnny B Haircare is celebrating 25 years in the male grooming segment. 
Founded in 1994, the brand currently offers professional hair care products including gels, pomades, shampoo, conditioners and tools. In addition to hair care, Johnny B also offers beard and skin care products. 
The company shared that annual sales in 2018 reached $11 million dollars, a growth of 10% from the previous year. Products are available for purchase in North American barber shops and salons, Johnny B's website and Amazon.com.
Alfonso Añorga, president of Johnny B Haircare, credited the success in the fast-growing segment to "more attentive industry focus on the men's segment and a more educated consumer."
Añgora stated, "There's no doubt that social media has played a big role in how educated consumers are about the beauty industry, and as a brand, we would have been foolish if we hadn't taken advantage of it. Social media is a fast, affordable way to reach a mass audience with the variety of products, skills, and services that we offer. And that attention alone has helped us expand our reach beyond the professional."