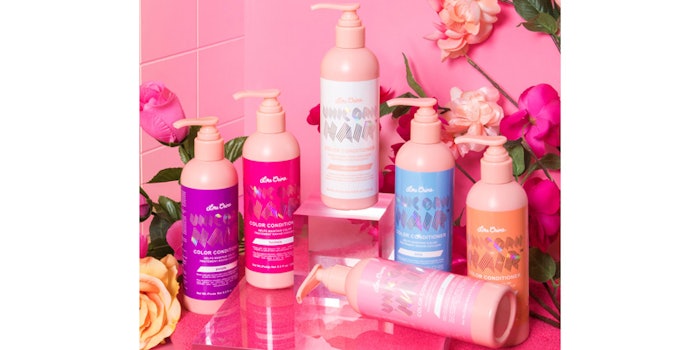 Lime Crime's Unicorn Hair Color Conditioner is the latest addition to the brand's Unicorn Hair portfolio. 
The range of hair conditioners is meant to maintain hair color between dyeing sessions with "a perk of pigment and shine." The products can also be used to add a light wash of color to pre-bleached platinum to medium blonde hair. 
Unicorn Hair Color Conditioner is available in five shades: Blue, Fuchsia, Peach, Pink and Purple. In addition to the five colors, there is a clear Universal shade. 
According to Lime Crime, the conditioners utilize silicone quat microemulsion which offers heat protection, boosted shine, reduced static and cuts drying time.
The Unicorn Hair portfolio currently includes Unicorn Hair Semi-Permanent Colors and Unicorn Hair Sprays.