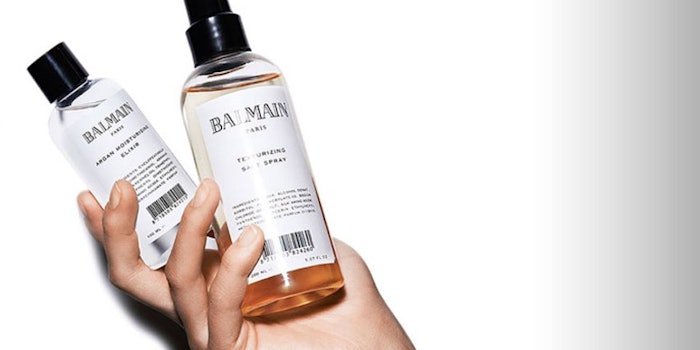 Mobile hair and makeup service, Blowout&Go, has once again teamed up with Balmain Paris Hair Couture. The company's e-commerce platform, B&G Shop, will be the select online retailer for the full range of Balmain Paris Hair Couture products in the UAE.
Blowout&Go will also utilize Balmain Hair Couture products during hair styling appointments as well as throughout training and education sessions. The B&G Academy will play host to Balmain's global educators in order to deliver an education program to Blowout&Go's team of hair stylists.
Both companies are excited about this new merger and bringing the latest hair trends to the UAE.
"Having spent over two decades in the fashion industry I have always been a big fan of the Balmain Paris fashion house and I am very excited to see with Balmain the merger of both hair and fashion bringing the latest trends straight from the catwalk," said Paria Ghorashi, CEO and co-founder of Blowout&Go.
"We are thrilled about the partnership with the innovative and dynamic team of Blowout&Go. It will bring the latest hair fashion trends and catwalk looks from Paris and Milan to consumers in the UAE. They will also have the opportunity of purchasing and experiencing the full range of Balmain Hair Couture and receive them the very next day across Dubai and the UAE," stated art director of Balmain Paris Hair Couture, Richard Guilker.
For the full range of product visit: www.blowoutango.ae