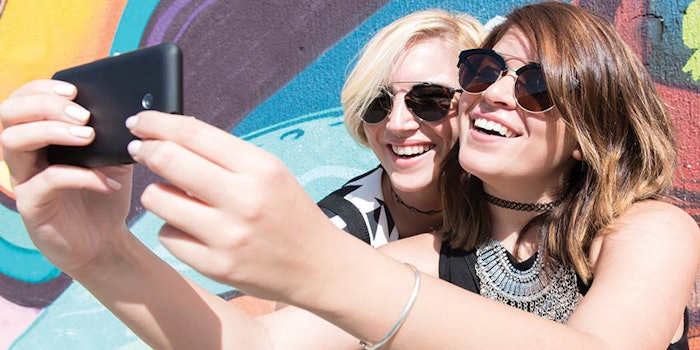 In the United States, the millennial generation (those born between 1980 and 2000) has become the largest cohort, comprising more than 79 million people, compared to 76 million baby boomers. Millennials are the most technologically connected, diverse and highly educated generation in world history.
The first group of this cohort is in their early 30s, at the beginning of their careers; and millennials will continue to gain greater buying power and influence over the next decades. Today, marketers and brand managers are looking for new ways to engage with them.
Previously: Sephora Puts 3,000 Lipstick Shades on Your Phone
A Generation of Digital Natives
Millennials grew up in the age in which computers and the Internet were part of their daily lives. Today, the mobile phone is their go-to digital device for entertainment, information, social networking and shopping. According to Pew (www.pewresearch.org), more than four out of five millennials sleep next to their mobile phones.
Further reading: Selfie Retail is Testing Brands' Digital IQ
Beauty and fashion brands are investing massively in their online presence, but are struggling to engage with millennials. The industry's many uncoordinated initiatives are creating confusion.
Amongst each brand's individual initiatives, a beauty publishing industry in flux, online retailers' buildup, the rise of social media and beauty bloggers, consumers have a hard time finding the right products and making purchase decisions. There is too much noise and no clear source of insights.
In-depth: Perfect Corp. Releases Stand-alone Brand Discovery Platform
Navigating this dynamic industry requires an interactive mobile platform. Here are five things that can help such a platform win hearts and minds.
1. A Fun and Personalized Beauty Experience
When it comes to looks and styles, millennials do not simply follow trends dictated by top retailers. Millennials have their own sense of style, and they strive to be their own trendsetters. By allowing users to virtually mix and match colors, shades and styles in a virtual mirror, consumers can create their own customized makeup in real-time on their smartphones.
This is a fun, no-mess, convenient way for millennials to try to explore and invent makeup styles that best fit their lifestyle and personality.
2. Unbiased Information Sharing
Millennials are a highly educated group. They want to know the latest, and they are keen to learn and adopt new things. Instead of relying on TV, magazines and advertising, they turn to social media and look for authentic content from specialists and other consumers.
Accordingly, we are seeing the rise of influential beauty and fashion bloggers and vloggers. Blogs and vlogs are mostly run by individuals independent from corporations, which meets millennials' preference to connect with real "unbiased" people.
The bloggers' and vloggers' recommendations, reviews and tutorials are highly valued by millennials. Collecting and offering the best beauty and fashion news, trends and reviews from publications, bloggers, vloggers and even individuals can lend credibility to brands.
It also helps to feature trendsetting makeup tutorials that describe how to apply products and turn the latest looks into reality. Inviting users to comment on the postings and contribute their own content keeps them involved.
3. One-Stop Shopping
Millennials are comfortable with their smartphones and more likely to shop with mobile devices than any other generation. Beauty brands can leverage emerging mobile platforms to "virtualize" their cosmetic or fashion products, allowing millennials to try them through apps and make purchases directly.
The combination of virtual makeup apps, tutorials, product reviews and direct purchases can provide brands with a one-stop shop to reach out to millennials.
4. Easy, Shareable Beauty
Millennials are fascinated with beauty and fashion, and they want to participate directly in the creation of their own style. Makeup, nail art and accessories are ways for them to show their uniqueness and express themselves.
Offering one-of-a-kind virtual looks to mix and match allows users to try on multiple styles in minutes, without the mess of real-world products.
5. Constant Engagement
Millennials are tech-savvy and have short attention span. They expect apps to work intuitively and flawlessly.
Constantly rolling out new app features can keep up the fun and elevate the experience.
Even with the frequent release of new features, each app version must be tested with the highest standards to continuously captivate and surprise users with something new.
Alice Chang is the CEO of Perfect Corp. The company was founded to develop an interactive platform that enables consumers to discover, try and buy beauty and fashion products via mobile devices. Perfect Corp. has released YouCam Makeup, which allows users to apply cosmetics virtually and purchase products. The app has more than 50 million users on Android and has reached the number one spot in the Apple App Store in 36 countries. Perfect Corp. also offers the selfie app YouCam Perfect and the nail art app YouCam Nails.