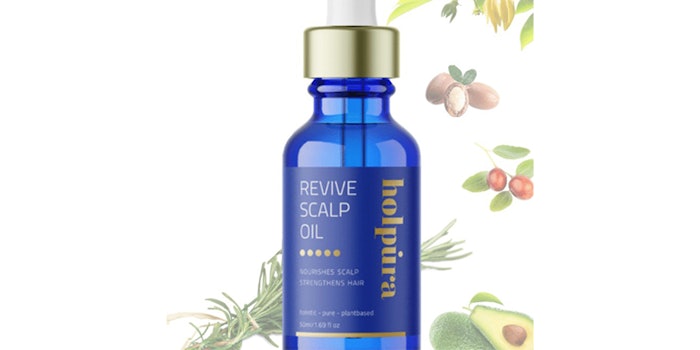 The Holpura hair care brand has launched with the Revive Scalp Oil as its first product. 
Previously: [update] "You and Your Hair": New Book for Nurturing Afro-Textured Hair
According to Holpura, the brand offers products designed to boost moisture levels in Afro-textured and mixed-textured hair. The products are handmade in the Holpura-family run lab. 
The Revive Scalp Oil features a blend of 15 plant oils including, avocado, jojoba seed, sesame, wheatgerm, sunflower, and cedarwood bark. It is cruelty-free, sustainable and eco-friendly, per the brand.
Tash Gardner, Holpura founder, said: "Salon closures during the pandemic have highlighted just how important it is for us all to understand how best to treat our own hair. In the past, it's always just been easier to book an appointment and hand over responsibility to someone else, but many times we do this because there hasn't been access to the products we need to manage curly hair at home."
Gardner added, "That's why we launched Holpura. With the right products, it's actually a lot easier than you may think to give curly hair the care and attention it needs, and at times like this when we can't rely on other people to care for our hair for us, it's time we all took time for a little self care."