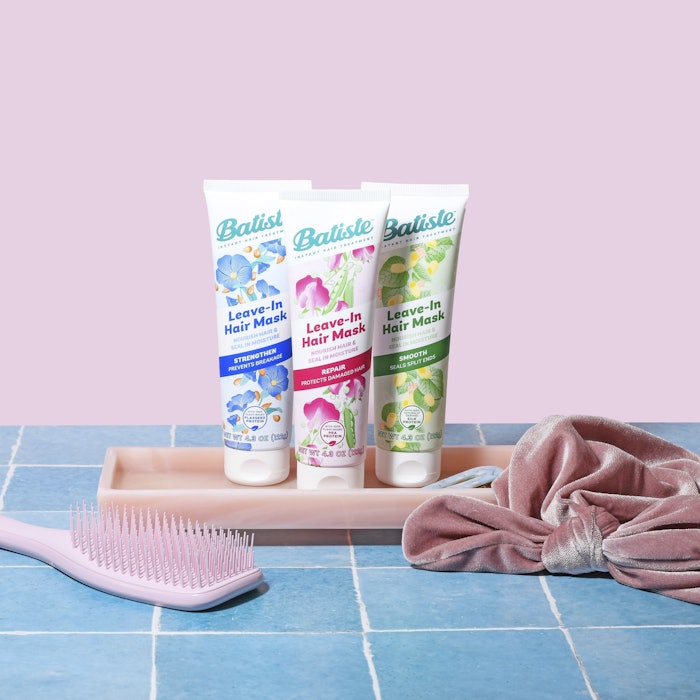 Some of the latest headlines in the hair care industry include new launches from Batiste and Byrd's retail expansion to Walmart.
Related: Hally Hair Joins New Sparked at Ulta Beauty Class
Batiste has added a Leave-In Hair Mask and Naturally Dry Shampoo available in three varieties depending on hair type and concerns—Smooth, Repair and Strengthen. It uses vitamin E, macadamia and coconut oil to add shine and softness to hair. The Naturally Dry Shampoo, available in three fragrances, is made with rice starch to absorb excess oil and refresh hair.
Batiste Leave-In Hair Mask Smooth is made with silk proteins and designed for taming curly or frizzy hair and sealing split ends. The Leave-In Hair Mask Repair is made with pea proteins to revive dry or damaged hair and the Leave-In Hair Mask Repair Strengthen is made with flaxseed protein to prevent breakage and strengthen dry hair.
Batiste Naturally Dry Shampoo is a vegan formula made without parabens or sulfates. The Bamboo Fiber & Gardenia dry shampoo restores volume and texture to fine hair; the Coconut Milk & Hemp dry shampoo refreshes frizzy hair and the Green Tea & Chamomile dry shampoo is designed for all hair types.
Stacey Ramstedt, VP of marketing for Batiste, said, "With busy schedules picking back up and consumers looking for quick, simple solutions, Batiste is more dedicated than ever to helping our consumers get beautiful hair between washes in seconds. The brand continues to innovate and develop effective formulas that address unique consumer needs. We are thrilled to launch both Leave-In Hair Mask and Naturally Dry Shampoo this year; the perfect addition to our current variety of options for refreshing your hair between washes."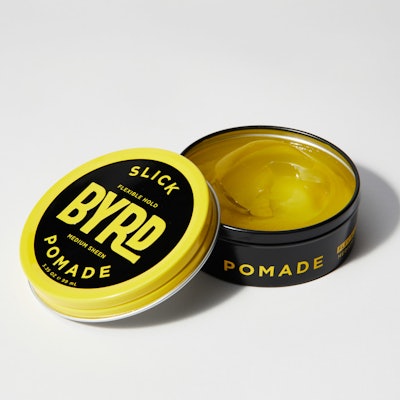 Byrd Hair has launched a selection of three products at Walmart—The Light Pomade, Matte Pomade and Classic Pomade.
Byrd Classic Pomade is a wax-based medium sheen pomade that slicks back hair without weighing it down. It is recommended for all hair types except thin or long hair. Byrd Light Pomade is a light styling pomade offering a light to medium hold with a natural sheen and Matte Pomade offers a medium hold with a matte finish to shape any hair type.
Byrd's pomade offerings retail for $9.97 at Walmart.
Chase Wilson, founder of Byrd, said, "We're so excited that Byrd has found a home at Walmart, a retail icon known best for its convenience, quality and affordability – all values that we share as a brand. Before Byrd, I had looked around the men's personal care aisles and recognized that the options hadn't significantly changed in decades. Our goal as a team was and continues to be to graduate the consumer from old school hair care to a line that modernizes and celebrates the grooming routine. As partners, BYRD and Walmart are helping to spread the brand's wings and open up a window of opportunity for men everywhere to discover an effortless way to look and feel their best."