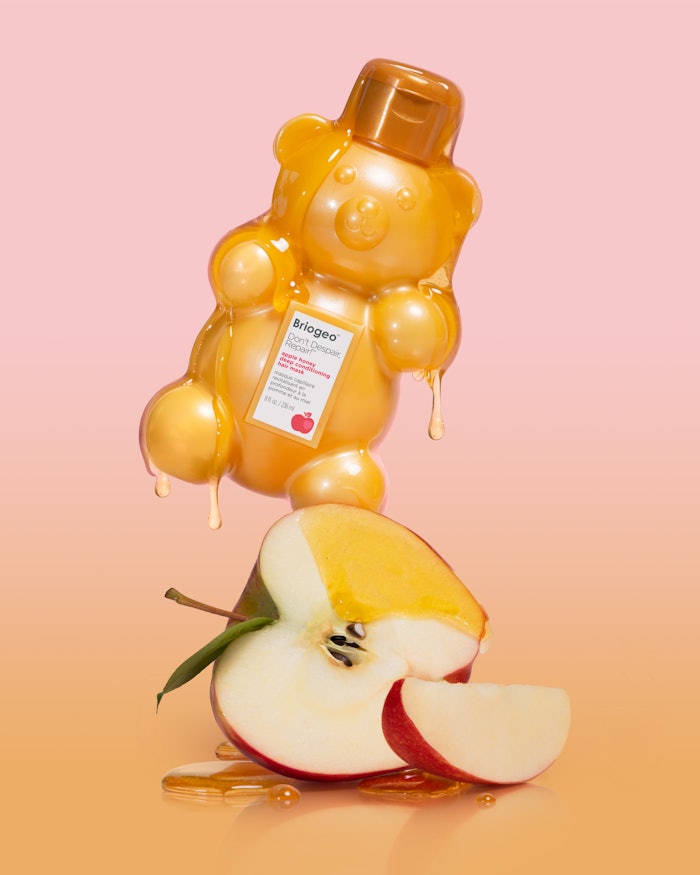 Briogeo has joined forces with TikTok influencer Mikayla Nogueira for the return of its Don't Despair, Repair! Apple Honey Deep Conditioning Hair Mask for a limited time.
The hair mask is a cult favorite that deeply hydrates and nourishes extra dry, damaged hair with clean and naturally derived ingredients, according to Briogeo.
The mask is infused with an apple honey complex, an animal friendly honey alternative, to deliver a natural hydrating, humectant boost.
The Don't Despair, Repair! mask is also formulated with Briogeo's proprietary NOVA (natural oils, vitamins and antioxidants) Complex, which is designed to fortify, nourish and protect the hair.
In addition, rose hip oil provides essential fatty acids to maintain hair hydration and control frizz.
The formulation also includes algae extract. It is rich in minerals, amino acids, antioxidants and vitamins to nourish and strengthen the hair and protect the scalp from free radical damage.
This is the last time the Don't Despair, Repair! hair mask will ever be in production and the first time it is available as a single SKU.
Nogueira said, "My absolute favorite hair mask is back, and I could not be more excited. I am literally obsessed with this Briogeo apple honey deep conditioning hair mask. When I found out that they were releasing it for the last time ever, I had to get this adorable honey bear to my fans. It makes my hair feel super soft, super shiny and extremely healthy. I can't wait for everyone to try this Briogeo hair mask."