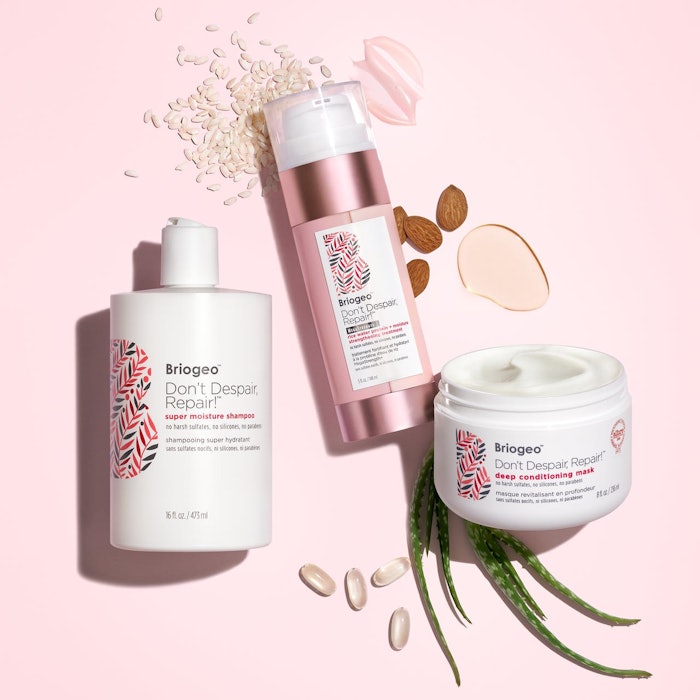 Wella Co. has announced that it is acquiring Briogeo. 
Wella Co. will support Briogeo and its strategy to excel at the forefront of sustainable beauty.
The addition of the Briogeo portfolio of prestige hair care complements Wella Co.'s ambitions to deliver more diverse products for all hair types while expanding clean and green products across its portfolio offerings.
Nancy Twine, CEO of Briogeo, said, "The strength of Wella Co.'s research and development, digital marketing and global operations, and their ability to reach 91 million hair and nail professionals and followers they serve and support will take our Briogeo brand to the next level. This is a significant strategic partnership for both sides and one that is compatible in ambition, philosophy and culture. In Wella Co., we have a committed partner to help our business and our employees reach the next level of growth. We're excited to accelerate our expansion and innovation, globally delighting more people in more geographies and through broader delivery channels."
Annie Young-Scrivner, CEO of Wella Co., said, "Acquiring Briogeo marks Wella Co.'s first portfolio expansion as an independent entity. Briogeo's high-growth, eco-ethical and natural hair care products complement our existing hair portfolio and sustainable offerings and will fuel our growth momentum in the hair category, which is now the fastest growing segment in beauty. I'm proud of the growth our company has achieved so far in just 17 months—and in Briogeo we have found a truly special and complementary partner. Briogeo has been at the forefront of the clean and natural hair revolution since the company started in 2013, and its rise has been nothing short of remarkable. Together we'll extend our sustainable product offerings even more, expand our premium retail footprint and drive both commercial and social impact to new levels."