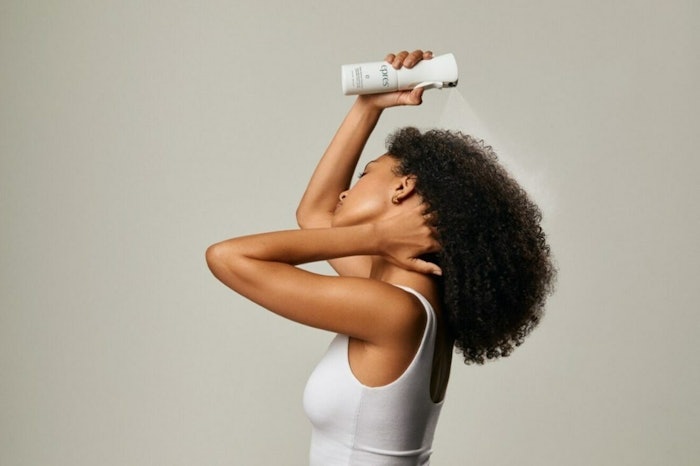 Epres has expanded the retail reach of its hair bonding care from DTC and professional channels to Goop. The brand represents the only bond builder on the wellness platform.
Goop's website and select physical locations will carry the consumer version of Epres' Bond Repair Treatment (includes a spray bottle and two water-free concentrate vials; $48) and refill concentrates; the salon-exclusive version, on the other hand, is a one-step solution that re-bonds hair structures during chemical services.
"We are thrilled to join forces with Goop and offer our cutting-edge technology to their discerning audience," said Eric Pressly, founder of Epres. "Our collaboration represents a shared commitment to bringing safe, sustainable, and high-performance beauty solutions to the market."
"At Goop, we are always on the lookout for innovative brands that prioritize the health and well-being of their customers," said Kelly Faulds, senior director of buying and wholesale. "We are delighted to welcome Epres to our clean beauty lineup, empowering our community to elevate their haircare routines with science-backed solutions."