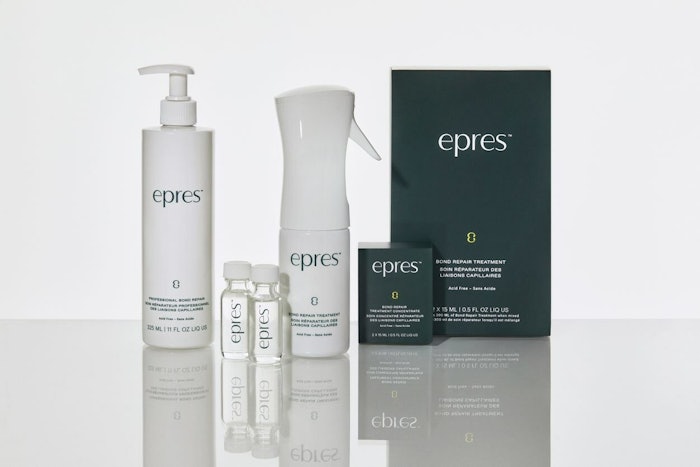 epres has announced it is expanding into select international markets, including Canada, United Kingdom, Spain, Ireland, Sweden, Netherlands, Denmark, Australia, New Zealand, Vietnam, Singapore, Thailand, Hong Kong and Taiwan.
epres currently offers two science-based treatments including one professional in-salon SKU and one consumer at-home SKU.
Eric Pressly, founder of epres, said, "We're excited to bring our cutting-edge chemistry to a global audience. Our Professional Bond Repair and Bond Repair Treatment Kit have been a huge success in the U.S. market since inception in October, and we're eager to introduce our innovative approach to hair health to customers around the world.
Pressly continued, "For the past few years, I worked extensively to establish our Biodiffusion technology and implement unique advancements into the bond-building space that the world has never seen before. We're confident that consumers across the globe will appreciate the science-backed approach that makes our professional grade formulas so effective."